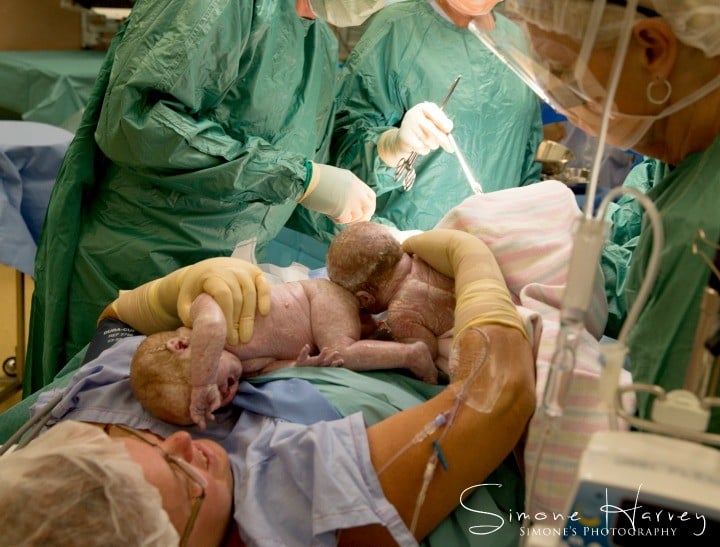 This is the amazing moment NSW mum Gerri Wolfe reached inside herself to deliver her own twin daughters via caesarean.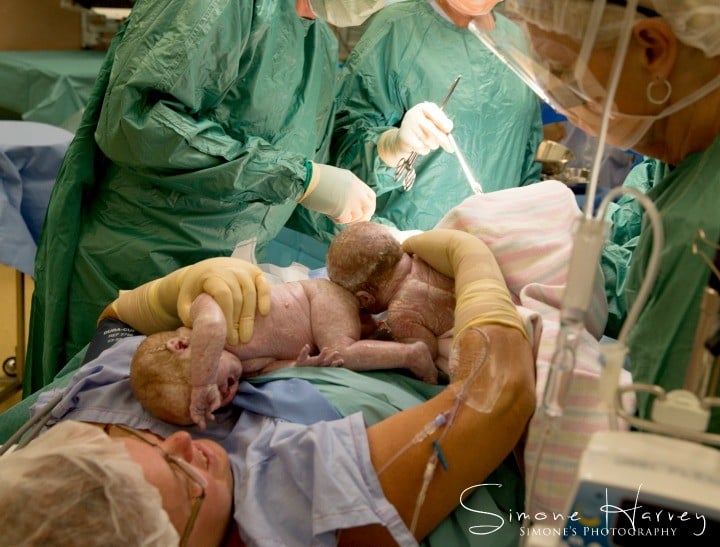 The 41-year-old delivered the twins, Matilda and Violet, at Newcastle's John Hunter Hospital on December 22 with husband Robert by her side.
The special moment was captured by Simone from Simone's Photography.
911 operator talks an ordinary woman through delivering her sister's baby.
The girls are her 10th and 11th children, and it was the Central Coast woman's fifth caesarean – but this birth was unlike anything she had experienced before.