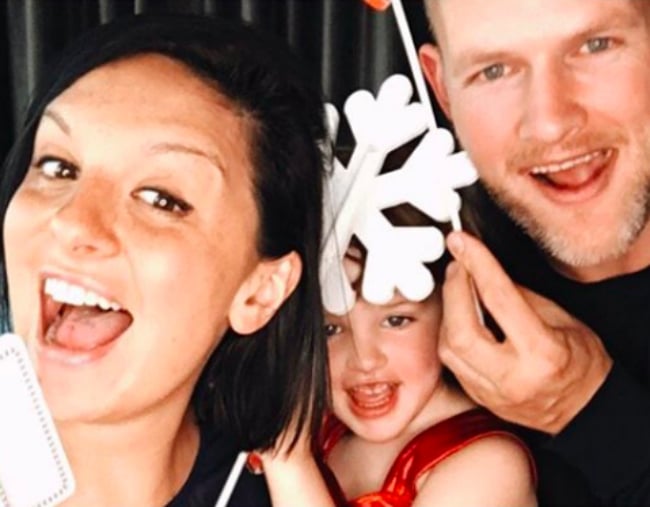 Dani Venn, a Masterchef finalist from 2012, and her husband Chris Burgess have been the subject of a terrifying hacking scheme that has left their family homeless.
Venn, who now runs a successful food blog and content creation company, and her husband, had $250,000 stolen from the sale of their home in Smiths Gully on the outskirts of Melbourne, while the process was being settled in an online property transfer system run by PEXA (Property Exchange Australia).
The hackers reportedly added themselves as extra users to the transaction, deleting email evidence of the act, which allowed them to steal the money anonymously. The PEXA system reportedly does not require proof of identity of verification to add new users.
The situation, which unfolded on Monday, has left the family homeless, as they no longer have enough money to settle on the home they recently bought on the Mornington Peninsula.
"We haven't been able to settle on the property. We stand to lose our deposit of $80,000 and the new house. We are also getting charged interest of $500 a day on a default notice until we can come up with the money," she told The Age.
"You trust the system, you trust the banks. But PEXA has claimed no liability and neither has the CBA. I've really lost trust in this process," said the 32-year-old.
"I feel I want to pull out all my money from the bank. I don't trust these big corporations. They don't care about ordinary Australians."