In the battle of broth versus ice cream did the MasterChef judges make the wrong decision?
Last night, broth queen Diana Chan took out the title of Australia's 2017 MasterChef and I – along with every other uber fan – was shook to my (apple) core.
Matt Preston's score of nine for Diana's lacklustre chocolate fruits was a TRAVESTY.
Yes, there was much shouting at my television last night.
Listen: The hosts of The Binge podcast get real about MasterChef.

I know exactly how MasterChef works. I know my Mystery Box from my Invention Test. I know there is always a technique that dominates the season (cough, ice cream, cough). I know a swirl of sauce is out but little dots of sauce are in. And I know the judges will always have a favourite, and by hook or by crook, that favourite will go all the way.
Remember when Julie Goodwin stole the plaque from Poh Ling Yeow back in 2009? Even her puddle pie couldn't stop her from winning. It was literally a puddle of passionfruit flavoured slop. And fans pondered if judges Gary Mehigan, Matt Preston and George Calombaris rigged the competition in favour of the lovable home chef.
And now it's happened all over again.
Diana can balance the delicate flavours of a broth like no other. She can season an Asian inspired sauce to perfection. She can make a mean curry.
A summary of masterchef 2017:
1. Pour over broth/sauce
2. Ice Cream
Every dish must be served with a little side jug#MasterChefAU

— josh_cot (@Northplott) 24 July 2017
The Victorian accountant may have deserved to win the season, but there is no way she deserved to win last night's challenge.
The two finalists both took on Kirsten Tibbals' Trio of Fruits for the third and final challenge of grand final night. It was a devilish task that involved painstakingly recreating a life-like apple, pear and mandarin from chocolate, mousse and paint.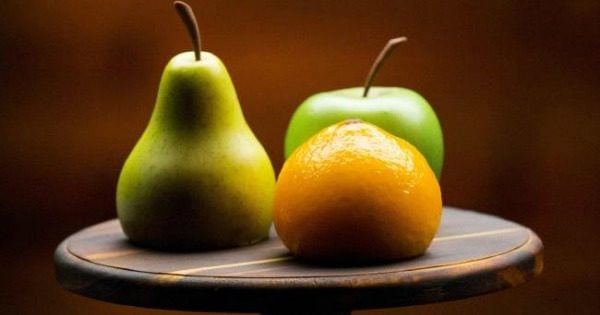 Ben went into the challenge trailing by three points, nursing a severed finger and direly lacking in confidence. And yet over a gruelling six-hour cook, he managed to serve up some incredibly realistic looking fruity desserts.
The inner layers on Ben's fruits were entirely on point. Diana's were a mushy mess. Yes, Ben double dipped his pear so the chocolate coating was a tad thick, but so was Diana's mandarin. Ben's flavours were spot on, Diana's mandarin lacked the zhush of zesty orange fruit. Diana butchered her stems in the dying moments. Neither of them managed to produce an oozing liquid centre for their apple.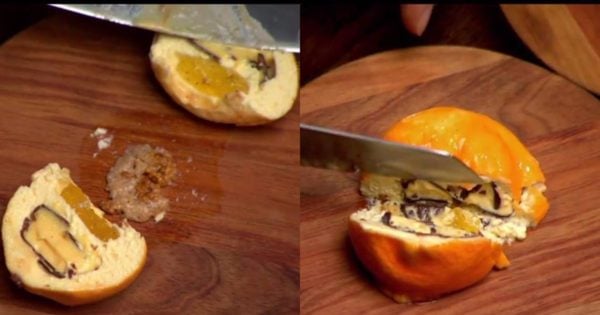 Ben was the clear winner of this challenge. So with three points to claw back and four judges tasting his dish (the dish's creator Kirsten Tibbals joined the panel in round three) he only needed to score one more point than Diana from each of them.
Piece of cake! Or so I thought.
Ben scored a nine from Matt, a nine from Kirsten, an eight from Gary and a nine from George, bringing his total to 89 points.
Diana scored an eight from Gary, an eight from George, an eight from Kirsten and a nine from Matt, leaving her with a total score of 90 points to take out the competition.
That means both Matt and Gary thought the dishes were equally good. Not bloody likely!
Not convinced that Ben was robbed? Here's what the viewers had to say:
— Jenni???? (@earthtojenni) 24 July 2017
When you low-key know the scores should have at the very least been tied. #MasterChefAU #masterchefgate2k17

— Isabella Batkovic (@BellaBatkovic) 24 July 2017
I'm glad Diana won. But how convenient was the scoring.What a coincidence that it came down to one point from the last judge. #MasterChefAU

— Peter Johnson (@P_Johnson9) 24 July 2017
I vote for a do-over. And let's bring back Karlie and Eliza to battle it out.
Who do you think should have won?
For more smart and funny TV talk, listen to the latest episode of The Binge here: