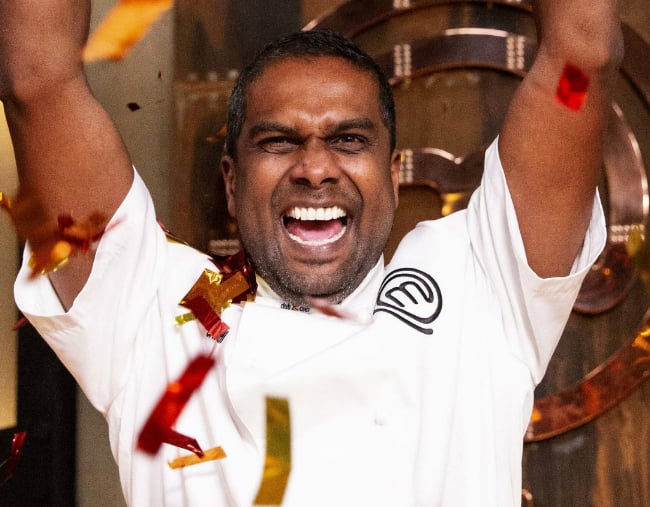 Sashi Cheliah took out this season's Masterchef Australia crown with the highest ever score on Tuesday night.
But after the elation of the record-breaking 93/100 win, the 39-year-old said he was actually feeling "a bit scared".
The former Adelaide prison officer told Popsugar that leaving behind the structure of the TV competition and entering the real world was daunting.
"I don't know what to expect after this. It's going to be a new ride for me," he said.
"On the show, I was enjoying it, taking it day by day, but now thinking about going into the food industry full time is a bit nerve-wracking."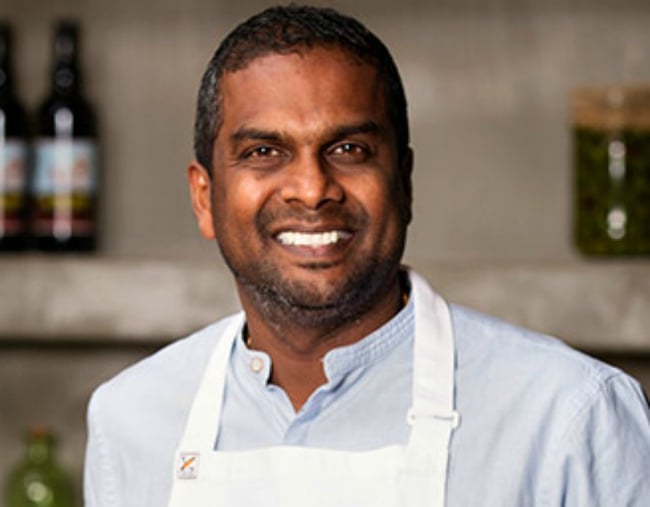 That's why the father-of-two is planning to take some time out before he decides his next move.
Sashi told the website opening his own restaurant was "definitely" a long-term goal, but he was going to spend time with his wife Rabicca and sons Marcus and Ryan and "see what opportunities come in".
After moving in 2011 from Singapore, where he was a specialised member of the nation's police force, Sashi worked in the Justice Department in Melbourne before taking a job at a women's prison in Adelaide.
He told Popsugar he was not planning to return to work there, but hoped to one day be able to support prisoners.
"I have a plan to work with a prison department in the future in terms of rehabilitating and getting employment for ex-prisoners," he said.
"That is definitely a must-do for me, I've been saying that since day one in the competition."
As for the restaurant he plans to open, Sashi said patrons can expect the same "hearty, home-style" meals he served up in the MasterChef kitchen.
Perhaps his winning dishes of sambal prawns with crispy prawn heads and herb salad, or snapper curry, will be on the menu.
Don't like spicy food? This is what happens to your body when you eat it.