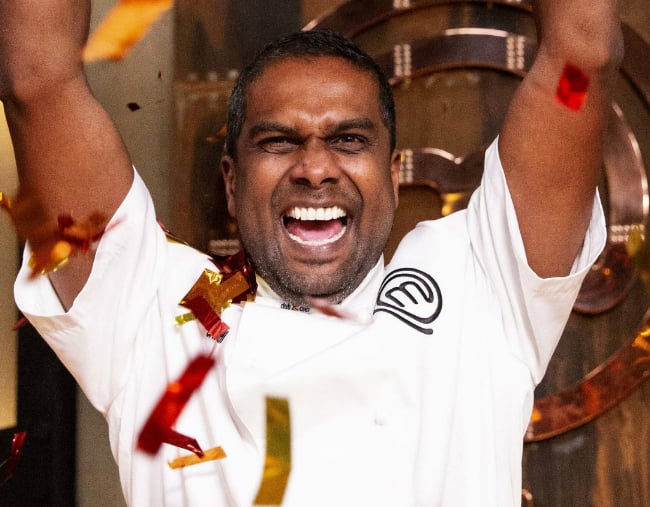 Sashi Cheliah took out this season's Masterchef Australia crown with the highest ever score on Tuesday night.
But after the elation of the record-breaking 93/100 win, the 39-year-old said he was actually feeling "a bit scared".
The former Adelaide prison officer told Popsugar that leaving behind the structure of the TV competition and entering the real world was daunting.
"I don't know what to expect after this. It's going to be a new ride for me," he said.
"On the show, I was enjoying it, taking it day by day, but now thinking about going into the food industry full time is a bit nerve-wracking."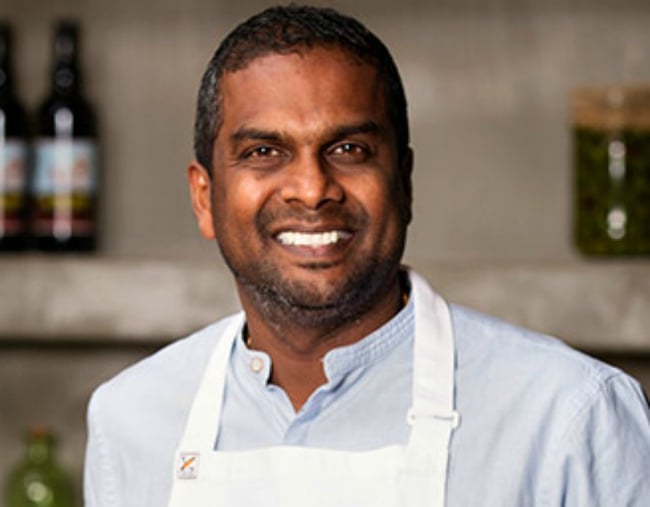 That's why the father-of-two is planning to take some time out before he decides his next move.