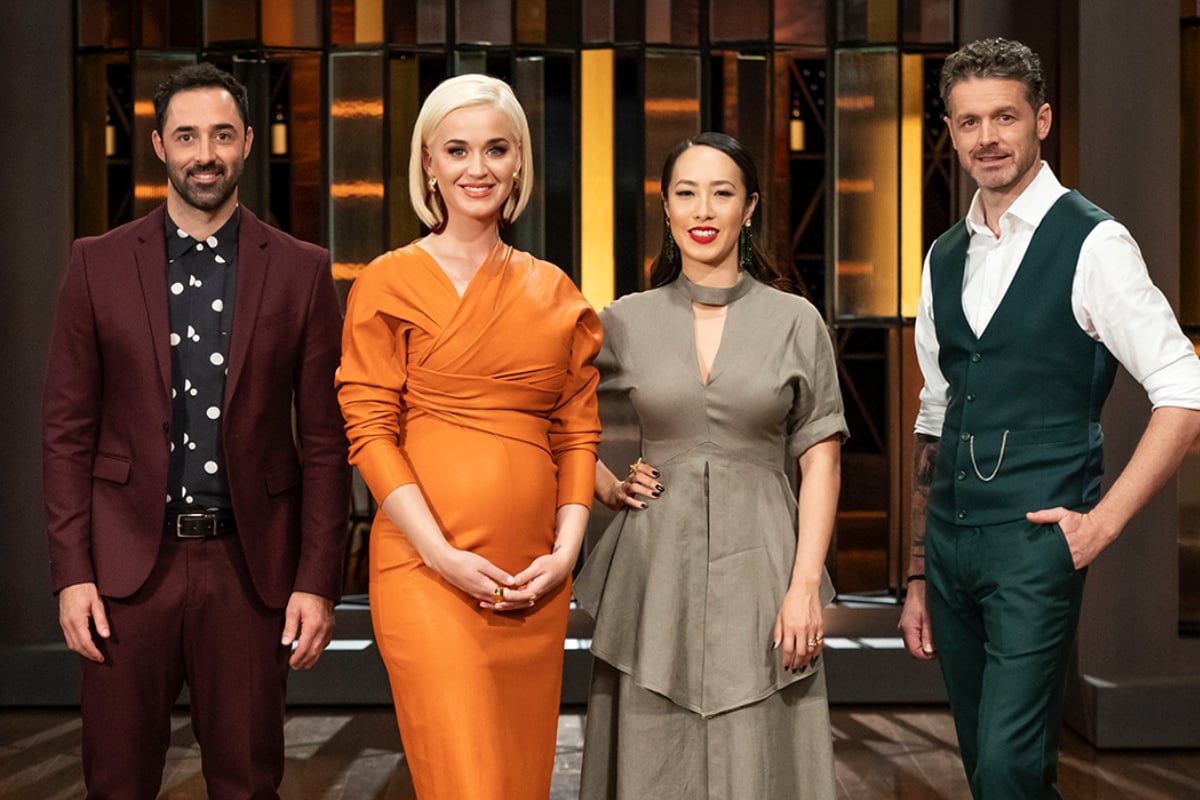 To catch up on all things MasterChef Australia 2020, make sure you check out our MasterChef hub. We've got you completely covered.
As we all know by now, this year we have three new MasterChef judges.
Jock Zonfrillo, Melissa Leong and Andy Allen will be taking the reigns of the long-running Australian reality TV staple this year.
George Calombaris, Matt Preston and Gary Mehigan walked away from the franchise in July last year due to failed negotiations over money, and before the new cast was announced we'd all been hanging off the rumour from Who that Maggie Beer, Curtis Stone and Poh Ling Yeow were taking over.
Plot freakin' twist.
Remember the pea and bacon in ice cream in 2016? Post continues after video.
Now, it's been announced that pop star Katy Perry will join Zonfrillo, Leong and Allen as a guest judge.
Announced Sunday via the official MasterChef Instagram account, it was confirmed (in all caps no less) the pregnant singer would make an appearance next season.
Perry is yet to comment on the announcement but – given our own desire to eat professionally made, scrumptious food – we're betting her reaction to the casting ranges somewhere from "What a sweet gig" to "oh, wow, I'm in heaven."