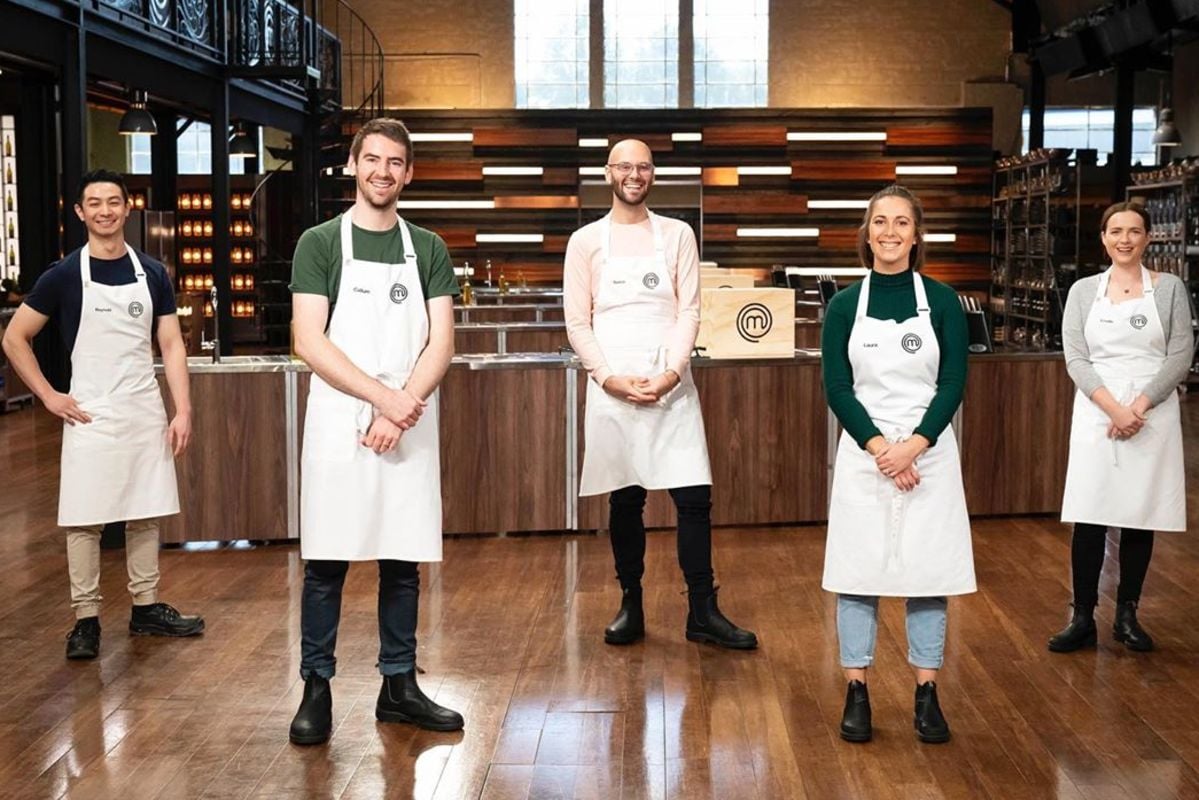 To catch up on all things MasterChef Australia 2020, make sure you check out our MasterChef hub. We've got you completely covered.
Warning: This post contains up-to-date potential spoilers for the 2020 MasterChef series.
It's FINALLY happening.
For the past three months we've nervously watched as our favourite MasterChef contestants battled it out in what has been the most stress-inducing season of MasterChef: Back to Win.
We're now down to our final five, with Reynold Poernomo, Callum Hann, Reece Hignell, Laura Sharrad and Emelia Jackson all competing for the coveted title.
Watch: Poh's recent elimination from MasterChef. Post continues below.
But now the end is in sight.
Channel Ten has finally announced the date of this season's finale. And we're just a lil' bit excited.
Here's everything we know about the MasterChef: Back to Win grand finale.
When is the MasterChef 2020 finale?
The MasterChef: Back to Win grand finale will air on Monday, July 20 at 7.30pm. It will be a 90-minute special.
What the MasterChef finale will entail.
Unlike previous seasons, this year's grand finale will see the two remaining contestants go head-to-head in what looks like the toughest pressure test yet.