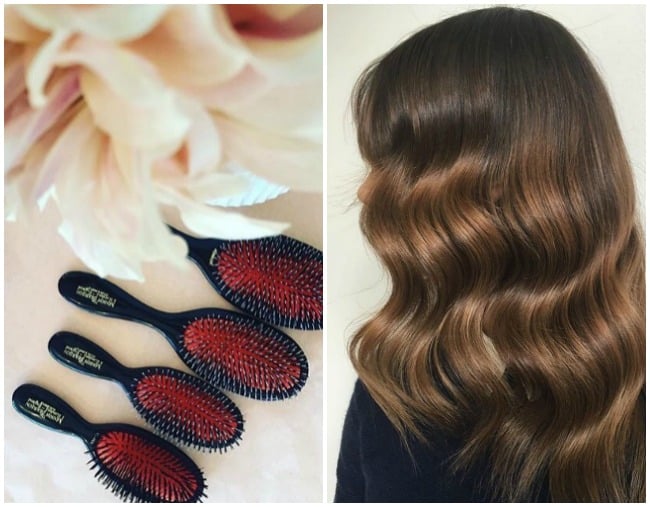 Hello friends of the internet, I have a conundrum.
There is currently a Mason Pearson hairbrush on sale and I am on the precipice of caving.
It's a hefty $190, but also down from the standard $275, which is a $ 85 saving (and, Mildred from accounting, you did read that right).
This is a big deal because these brushes NEVER GO ON SALE, but as a common folk with no royal lineage that I know of, it's still a triple digit hairbrush and equates to many a pieces of hipster-cafe avo on toast.
It's known as the Vitamix of hairbrushes, but coming in at $275 (or its $189.99 sale price) it's an investment to say the least.
Those who swear by its shine-inducing powers are adamant that unlike a plastic cheapo, this is the hair brushing utensil to live and die by.
The brushes are mostly manufactured by hand and unlike other brushes, the bristles never break. The mix of nylon and boar bristle is known to perfectly distribute oil from the root of your hair to the ends, and promise to help your hair reach its glossiest potential.