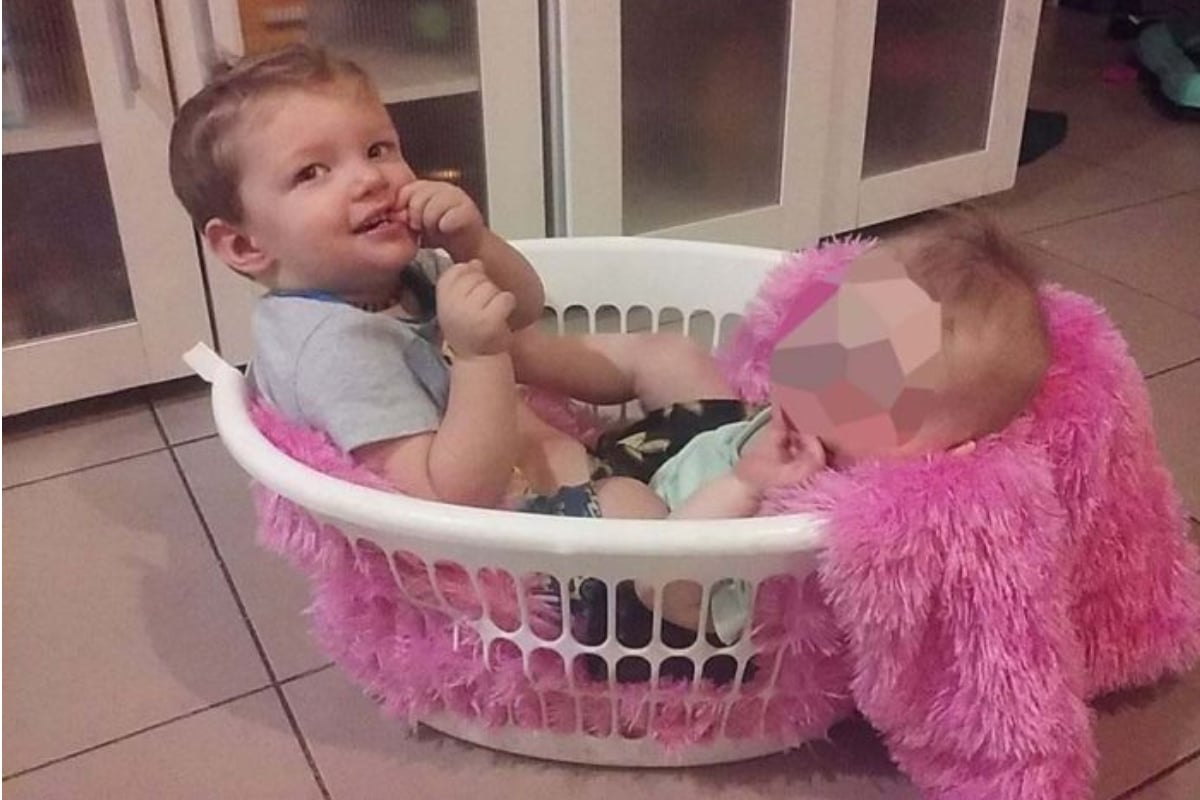 -With AAP.
1. Mason Lee's mother has been sentenced for killing her 22-month-old toddler.

When Mason Jet Lee needed his mother the most, she wasn't there.
Now Anne Maree Lee, 29, has been jailed for manslaughter after lying her way out of taking responsibility for her toddler or simply ignoring his existence until he died.
She was sentenced on Wednesday to nine years in jail and must serve at least a third before she can be released on parole.
Mamamia's daily news podcast The Quicky will get you up to speed on what you need to know today….
That could be in July since she's already served more than two years in custody.
However, Lee's sentenced could be increased with Attorney-General Yvette D'Ath seeking advice from the Director of Public Prosecutions to see if the sentence can be appealed.
Lee was sentenced after tearfully pleading guilty to the manslaughter of Mason, who died five days after a blow from Lee's then partner, in Caboolture in June 2016.
Her part in Mason's painful death was not getting medical treatment for her son after William Andrew O'Sullivan ruptured his small intestine.
Mason died five days after the blow, aged 22 months.
She also pleaded guilty to child cruelty after failing to get her son treatment for serious leg and anus injuries about five months before his death.
Lee left Mason at O'Sullivan's place after storming off after a fight in which he threatened violence.
"You knew that O'Sullivan was a drug user," Justice Jean Dalton said.
"You knew that he had been violent to you.
"You knew that your children would run into their bedrooms when he visited your house.
"You knew that he was prone to extreme outbursts of anger and he was jealous and possessive and controlling."
Prosecutors believe Mason's injuries were "survivable" with medical treatment.
Mason would have been in severe pain before his death, the court heard.
His symptoms would have been "obvious" and included pain, fever, vomiting, lethargy and paleness.
"Whilst she may not have been aware of the infliction of his injuries specifically, or its severity, as the child's condition deteriorated over the course of a few days she did not seek medical attention for him," crown prosecutor Michael Byrne QC said.
"He was vulnerable and defenceless and the one person he was entitled to receive shelter [from] … not only failed to do that, but in reality contributed [to it]," he said according the ABC.