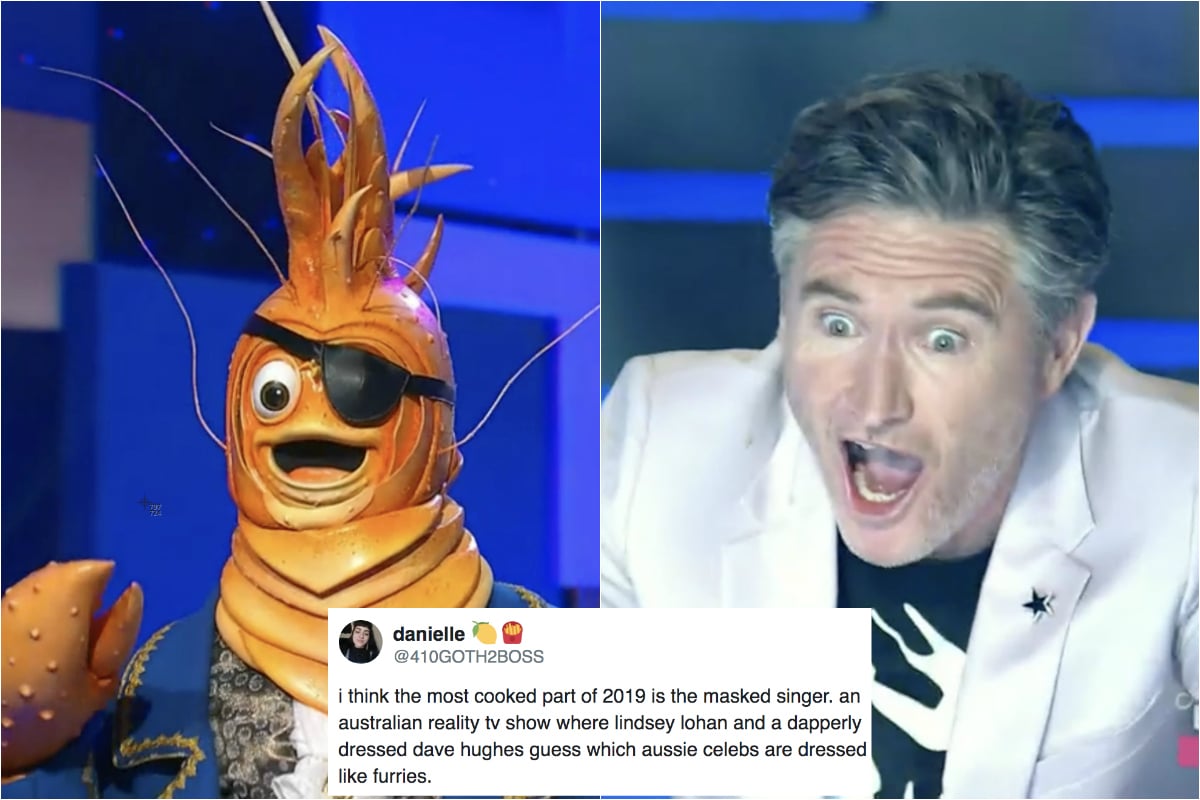 It's a Monday night and yes, we demanded that everyone within a 13-metre proximity be QUIET PLEASE because it's time for the prawn to sing for Dave Hughes.
What can we say. The Masked Singer has done some weird things to the Australian population.
… And we love it. ¯\_(ツ)_/¯
So far, Gretel Killeen, Nikki Webster, Wendell Sailor and Brett Lee have been unmasked. And tonight, four masked celebrities once again performed in front of panelists Dannii Minogue, Jackie O, Dave Hughes, Lindsay Lohan and guest judge Luke McGregor.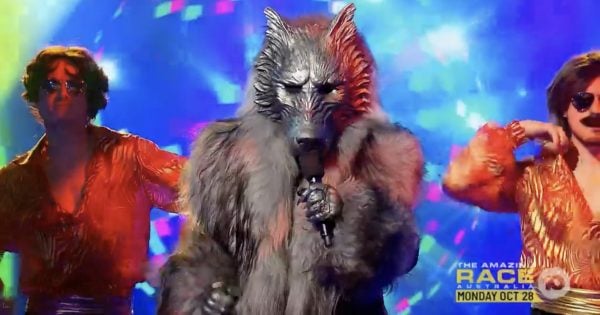 Highlights included the moment Lindsay Lohan propounded that multi-Grammy-award-winning artist Bruno Mars is currently in Australia pretending to be a robot.
He's just... not. And neither is any member from One Direction.
But as the prawn, robot, wolf and lion battled it out for a position in the semi-finals, one was let go - their identity unveiled.
Tonight, it was the nine-foot tall, eye-patch wearing Prawn, who this evening finished his performance with a literal mic-drop moment.
The celebrity behind him? Radio and television presenter Darren McMullen, who revealed this was his first time publicly singing.