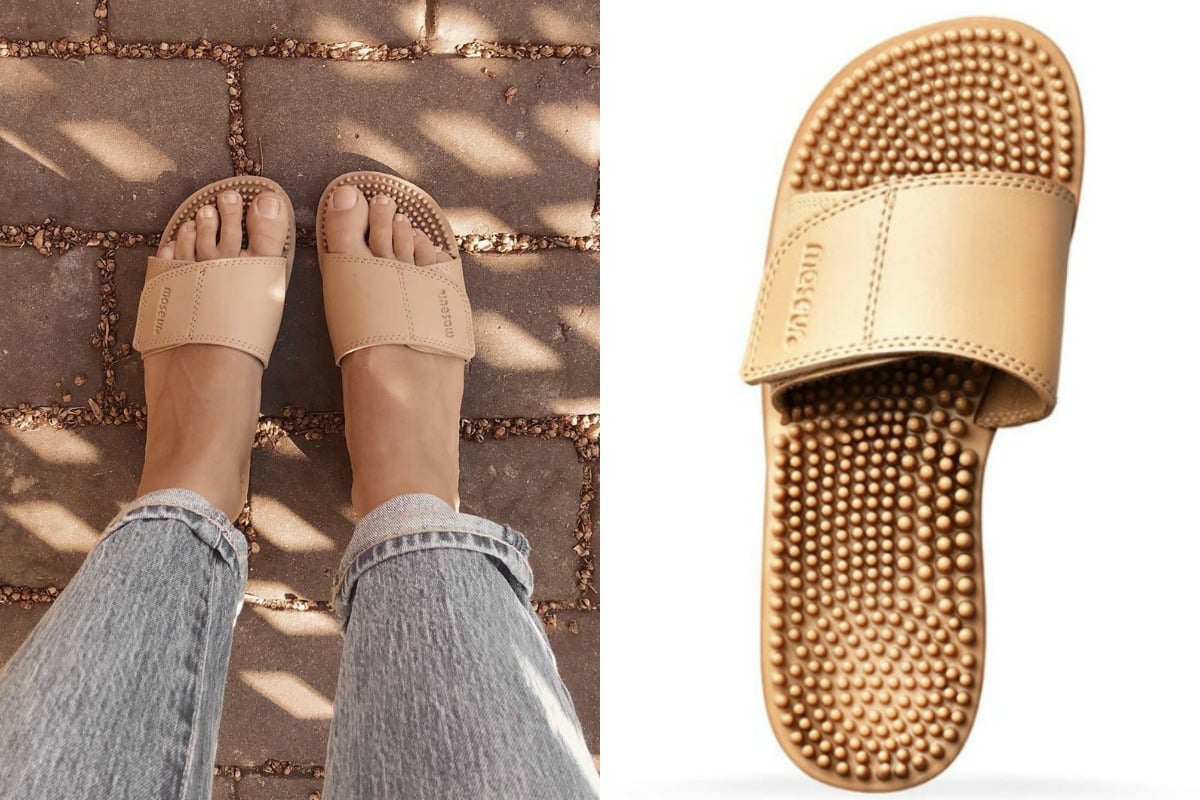 Feature image credit: Instagram/@seekerswooner
We have very distressing fashion news.
Remember those nude coloured sandals with the funny bubbled soles your mum wore in the 90s? They're back and apparently they're cool.
We don't know who decided this or why they hate us, but yes, supposedly Maseur sandals are the summer's hottest footwear.
How good would Maseur sandals look with these festival chaps? Post continues below video.
Maseurs, a staple of all good pharmacies back in the day, are popping up again in stores around Australia and we're… confused.
First heeled thongs and now THIS?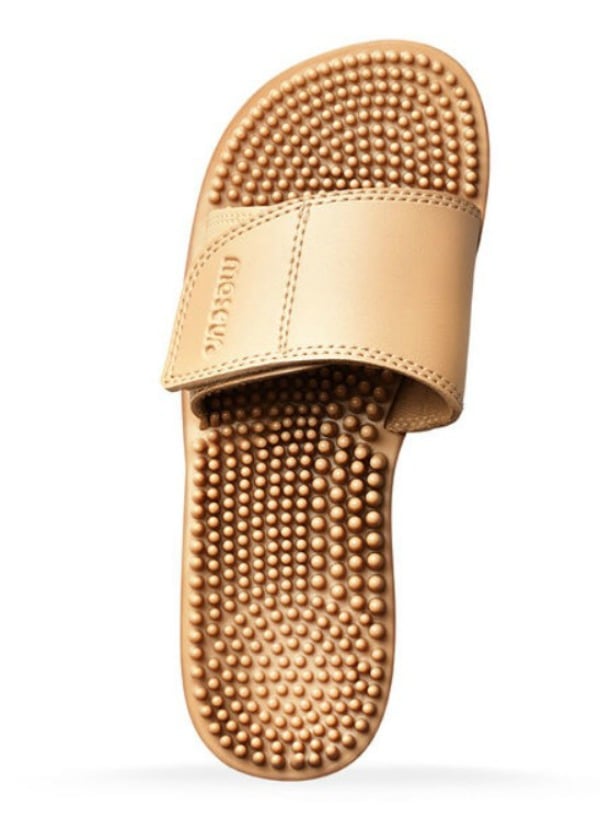 It's a bad summer for feet and we have many questions.
1. Is this the result of millennials feeling the pain of an unaffordable housing market and climate anxiety?
The whole point of Maseur sandals are to ease aching feet and muscles. We young folk are carrying an awful lot around with us each day - like the fact we'll never be able to afford a home and the impending doom of our planet - and we're tired. Our whole bodies ache, tbh. We need a Maseur bodysuit, but the feet are a good place to start... maybe?