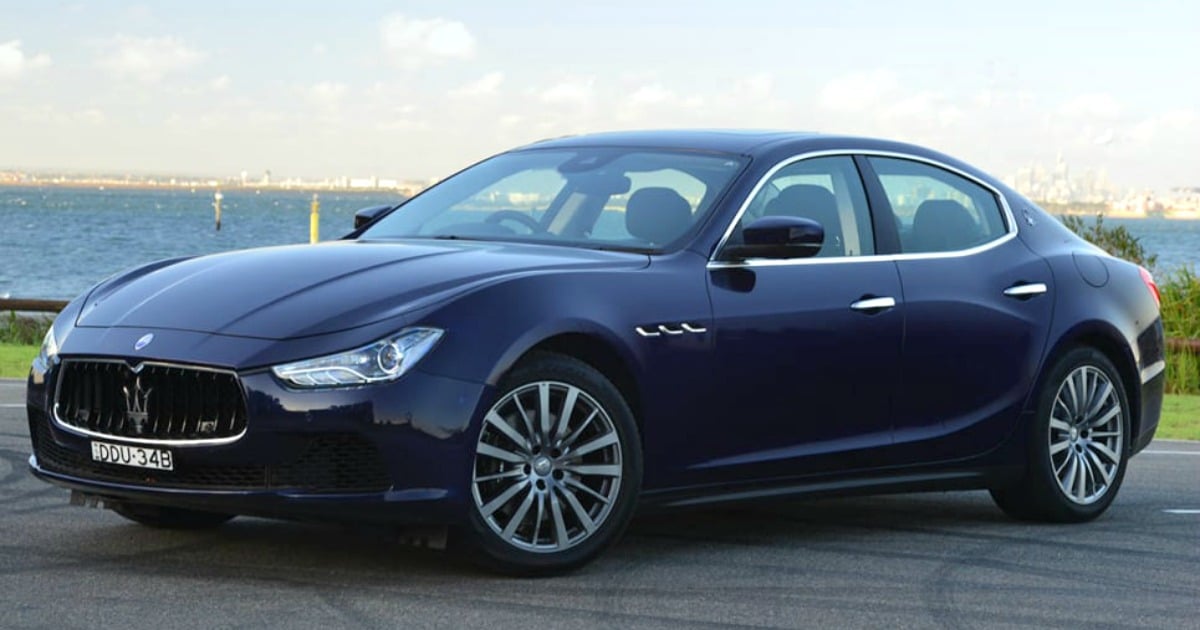 Richard Berry road tests and reviews the new Maserati Ghibli with specs, fuel consumption and verdict.
Ah, you've just waded into some seriously fun waters. Serious because it's clear you're looking for something practical with four doors, and fun because it needs to be blisteringly quick, while wrapped up in a high-end package.
The Maserati Ghibli is all of these things and it was an instant star worldwide for the Italian brand when it arrived in 2014. We've lapped up this model in Australia, too. Last year, of the 483 Maseratis sold, 330 of them were Ghiblis.
The Ghibli's up against some fierce and established competition – BMW's M3 is the resident icon in the mid-size high performance sedan class and the Mercedes-AMG C63 s is the Beemer's worst recurring nightmare. Then there's the new Alfa Romeo Giulia Quadrifoglio which looks like it could be the brand's comeback car. All of them are seriously fun in a high-end, practical performance way.
We tested the recently updated entry level petrol Ghibli with the smell of its rivals' upholstery still fresh in our sinuses. So, what's it like to live with – from car parks and peak hour traffic to country road blasts. How does the new update actually update it? Why does the shifter keep doing that? And does just being a Maserati make the Ghibli better?
Is there anything interesting about its design?
On the outside the updated Ghibli is identical to the previous one. Those C-pillars adorned with the Maserati Trident logo flow down into the hulking rear haunches. The nose turns down supercar style to that stiff upper lip. While the front bumper and splitter are cleanly styled and don't steal any of the spotlight away from the centerpiece – that unmistakable grille which along with the decorative side vents have become the key Maserati identifiers.