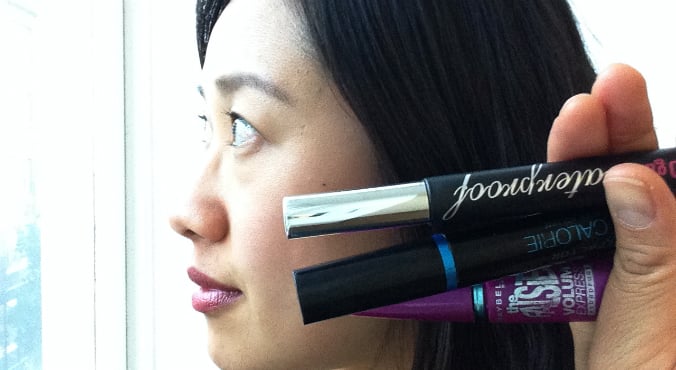 Image: supplied.
Luscious, curly eyelashes will always be my greatest beauty desire, simply because I do not have them. My eyelashes are so straight that if I photographed my eyes straight-on, without mascara, you wouldn't even be able to see them. Need a miniature, straight-edge ruler? Here, have one of my eyelashes.
My obsession with having voluminous, curled lashes – which stay that way – has led me on a journey full of twists, turns, and heartfelt disappointments.
Okay, so in a less dramatic reality, I spent a bunch of money on mascaras and hung out in front of my mirror an awful lot, but finally, I've cracked the great Curly Eyelash Code. Let me share my secrets with you.
The mascara
The only mascaras which keep my eyelashes looking fluttery and curly (after I've used an eyelash curler, of course) are waterproof mascaras. It's kind of like hairspray for my eyelashes, in that the curl will last all day. Other mascaras cause my eyelashes to flop back to their stick-straight status.
With waterproof mascara I get all the volumising, lengthening and darkening benefits, plus the curl is held, and I can still use my eye drops. It's a win all around.
RELATED: "I wear false eyelashes every day. Here's how to put them on, perfectly."  
Here's my pick of the mascaras that will aggressively hold onto a curl.
(Please note that I have teeny, tiny straight lashes, so while it might not look like it in the photos, the mascaras make a huge difference. Without the mascara and eyelash curler, you wouldn't even see my eyelashes.)
1. Max Factor 2000 Calorie Volume Mascara ($20.95), and Max Factor False Lash Effect Mascara ($25.95), both in waterproof.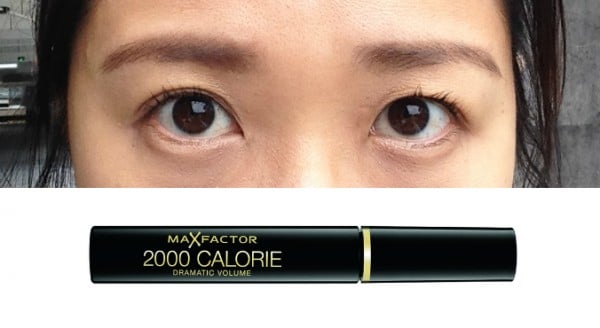 For many years, I would only use Max Factor mascara, because it delivers lush, ultra-black and non-smudging eyelashes while also freezing a curl. It would be perfect if the False Lash Effect formula – which creates thick, dramatic and curled eyelashes – could be combined with the 2000 Calorie Volume straight bristle brush. I've found that the False Lash Effect brush is a bit too chunky and rubbery for my needs.