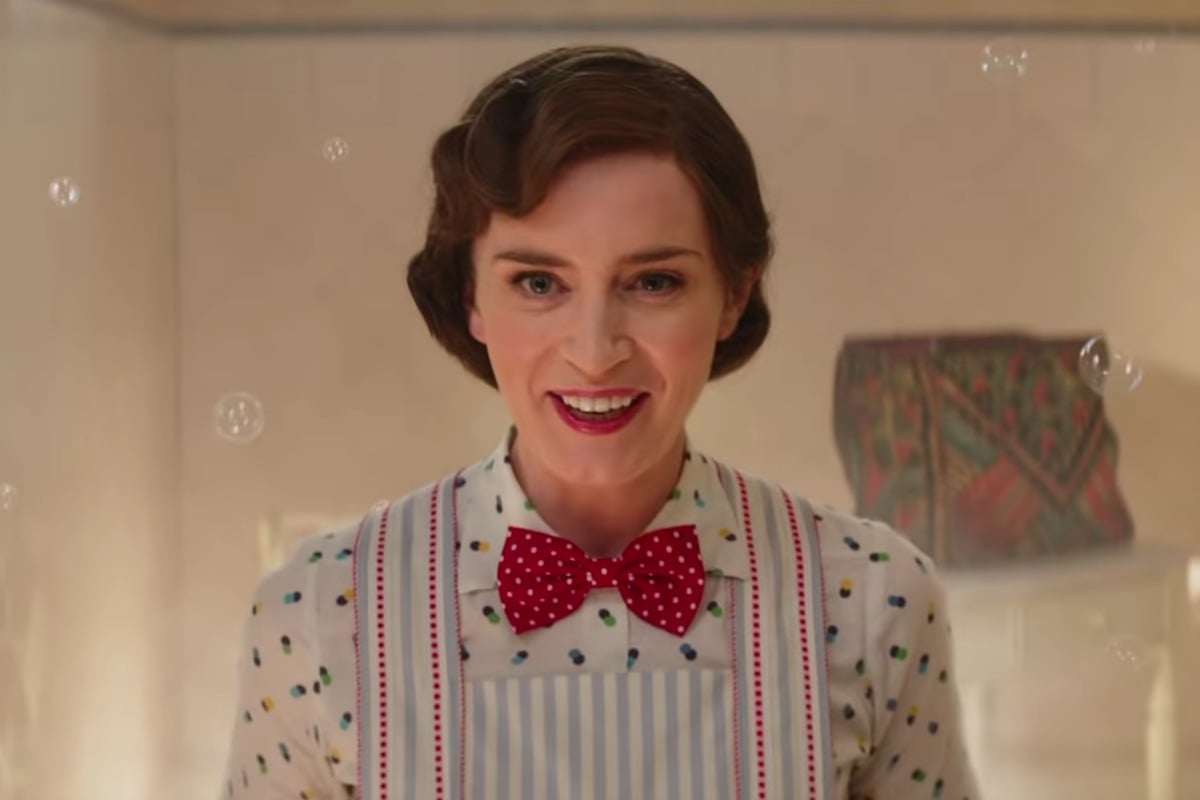 If you've seen Mary Poppins Returns, you'll know just how truly magical the new film is.
From the catchy songs to the lovable dance routines, there was something in it for every Disney diehard fan.
But besides being incredibly magical viewing, it seems the film itself truly made the impossible possible.
A new behind-the-scenes clip released by Disney has showcased the impressive lengths director Rob Marshall went to to make the magic of Mary Poppins come to life.
Do you remember the bath tub scene?
After singing along to 'Can You Imagine That', Mary Poppins and the Banks children completely disappear into a bubble bath, reappearing in a magical underwater world.
But this wasn't the work of clever editing or CGI.
Nope, this was actually real.
As the behind-the-scenes clip revealed, the set design department actually cut a hole in the bottom of the bath tub and connected it to a slide for the actors to glide down as they fell into the tub.
In the video, viewers see actress Emily Blunt slide down the steep slide until she appears under the stage, covered in bubbles.
Um, amazing.
You know that bathtub shot in #MaryPoppinsReturns you assumed was CGI? ???????????? (via @disneyamore) pic.twitter.com/gAlLqCGdbM

— CafeFantasia ???? (@CafeFantasia) January 12, 2019
In a Q&A about the film, Blunt explained why a real slide was used for the scene rather than CGI.