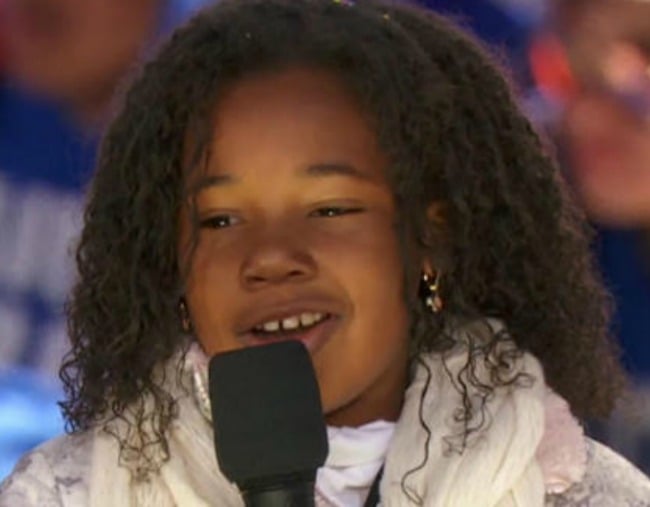 The nine-year-old granddaughter of Martin Luther King Jr has told thousands of gun control activists in Washington that, like her grandfather, she has a dream, too.
In a surprise appearance during the march's program, Yolanda Renee King stood on stage next to a survivor of the most recent mass school shooting in the US and addressed the crowd.
"My grandfather had a dream that his four little children would not be judged by the colour of their skin, but by the content of their character," King told the March For Our Lives crowd.
John Howard explains how he was able to introduce Australia's strict gun laws. Post continues. 
Holding the hand of Jaclyn Corin, a 17-year-old student at who survived the shooting at Marjory Stoneman Douglas High School in Parkland, Florida, Yolanda Renee King, said: "I have a dream that enough is enough. That this should be a gun-free world. Period."
The crowd responded by cheering, and the young speaker then commanded them to shout together, "Spread the word, have you heard? All across the nation we are going to be a great generation."
Yolanda Renee King's words echoed her grandfather's "I Have a Dream" speech, which he delivered during a massive march in Washington that became one of the highlights of the US civil rights movement.
Amelia Lester on why the aftermath of the school shooting in Florida feels different to that of any shooting before it. Post continues.
King's 1963 speech helped galvanise the civil rights movement, which demanded equal rights for blacks in the US and an end to segregation. The 50th anniversary of his assassination by a gunman in Memphis, Tennessee, is April 4.
Mamamia is funding 100 girls in school, every day.
So just by spending time with Mamamia, you're helping educate girls, which is the best tool to lift them out of poverty.
Thanks for helping!
Tags: