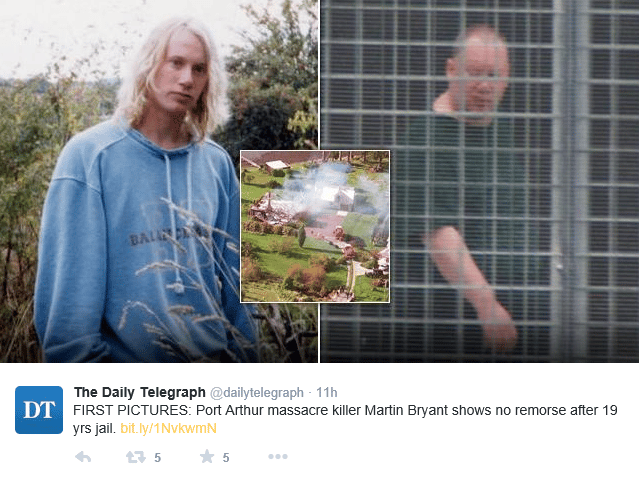 We've rounded up all the latest stories from Australia and around the world – so you don't have to go searching.
1. "Porky Pig", chocolate bars and sexual acts: The life of Martin Bryant 19 years on.
A News Corp exclusive investigation has revealed the life of one of Australia's worst mass murderers, Martin Bryant, 19 years after the Port Arthur massacre.
A series of interviews were conducted with Bryant's inmates, former prison staff, and medical carers, to reveal that he now is a "lonely and pathetic figure".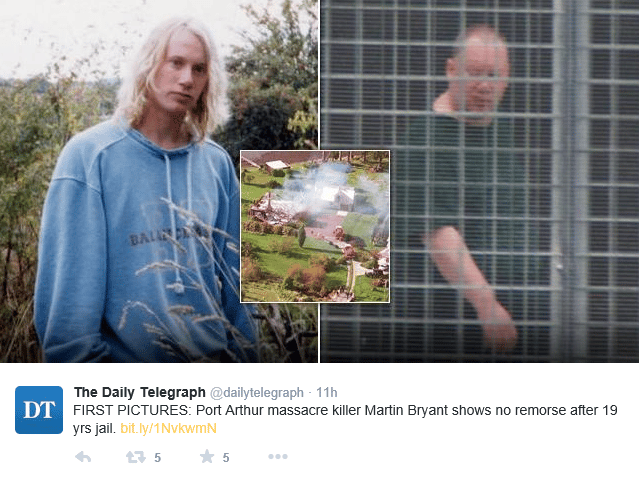 Bryant is now imprisoned in the maximum security wing of Risdon Prison – but he has allegedly committed horrific assaults on prison staff members, nurses, and the most vulnerable inmates. Bryant is kept separate from most of the other prisoners, with all interviewees confirming that he would be killed if the inmates could get to him.
He is commonly called "Porky Pig" by other jailers, making fun of his weight at 160kg. The Daily Telegraph reports that Bryant is "shunned" by other inmates and has been known to trade blocks of chocolate with men so that he can perform sexual acts on them. Bryant is also constantly on suicide watch since attempting to take his life a number of times.
A former prison guard who worked near Bryant, Tony Burley, claims that Bryant is a "very calculating" prisoner. Burley also confirmed the isolation of Bryant in the prison.