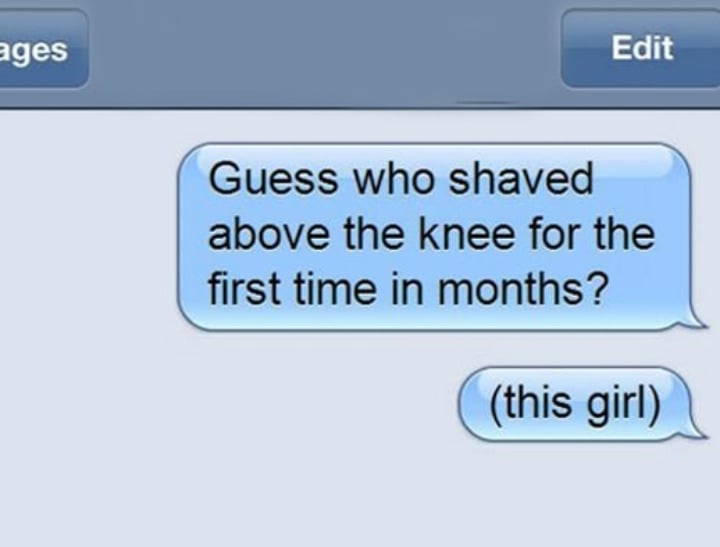 Married couples. Sexting. It's always going to end in … well, smart-arsed remarks.
We've unearthed some of the best. You'll wish you'd come up with them first.
1. The sexy picture: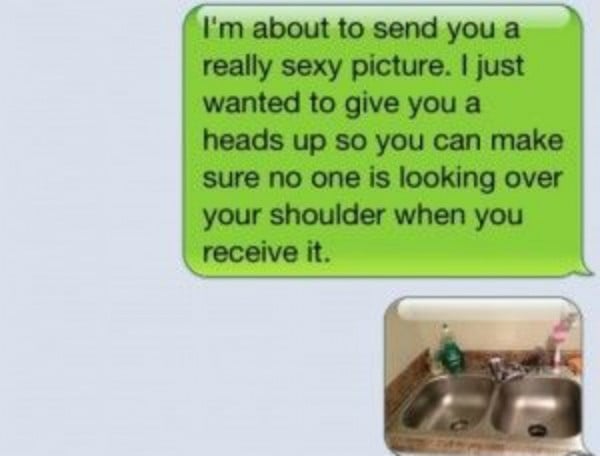 A clean sink with no dirty dishes sitting in it? A serious a turn on.
2. The strip tease: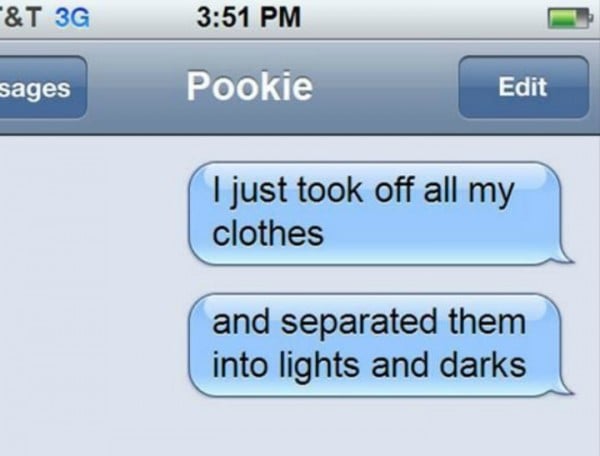 Because Pookie really knows how to please.
3. The bathroom bandit: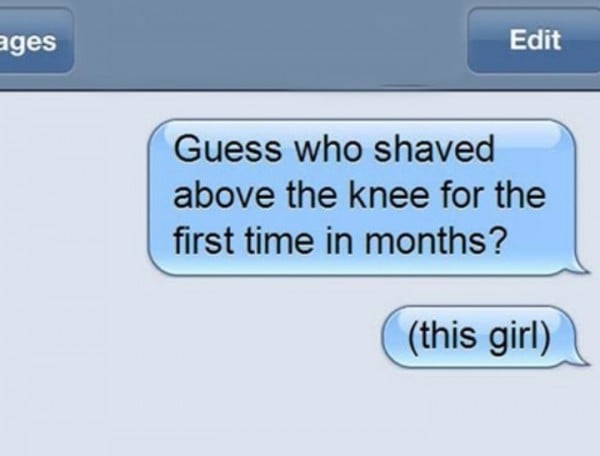 Because, you know, winter is over You can shed the fur.
4. The honest spouse: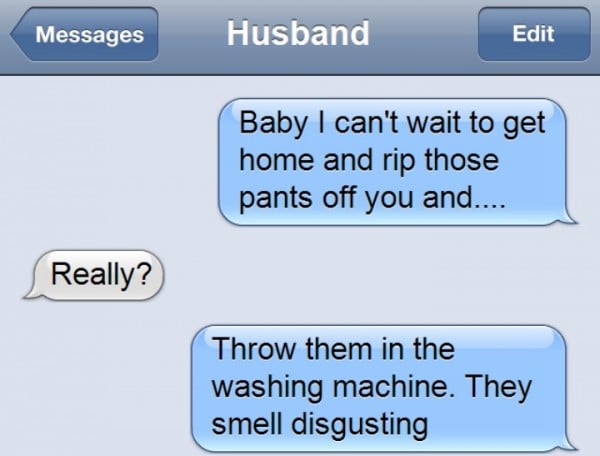 Ouch.
5. The tease: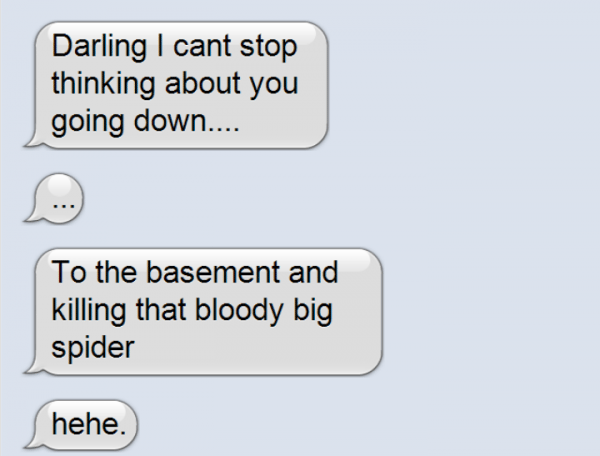 Down, boy..
6. The one we all wish we'd sent.
#goldstarwinner.
7. The swift killjoy:
Because nothing gets you in the mood like nits.
What sext messages would you send your husband? Let us know in the comments.
Thank you - just by clicking on this and other content on Mamamia, you are helping to fund education for some of the world's most disadvantaged girls.
Together with our commercial clients and charity partner Room to Read, Mamamia's goal is to be funding 1,000 girls in school each and every day, by June 2020.
Learn more here about our ongoing mission to make the world a better place for women and girls.