During Monday night's finale of Married at First Sight, there was one noticeable absence: Scarlett.
The 28-year-old chose not to attend the final reunion after a heated fight with fellow contestant Cheryl the previous night.
When Cheryl challenged Scarlett about texting her then-experimental partner in the early stages of the show, Scarlett called Cheryl "the fakest person I've ever met," and left the dinner.
Listen to The Recap – the podcast to listen to after you've watched the finale of Married at First Sight. Post continues after audio. 
But it seems the response to the scene has had a serious impact on the aspiring writer, who shared an emotional post to Instagram just moments before the finale was due to air.
"Firstly if you DONT like me get off my page (sic)!!" she wrote.
"I've never ever felt so ashamed to be in Australia as I do now ! To see the hate, the bullying, the death threats towards myself and my fellow cast mates are absolutely disgusting !
"It honestly makes me so ashamed and breaks my heart to live in a country that people get off in hurting one another and shaming and saying hateful things!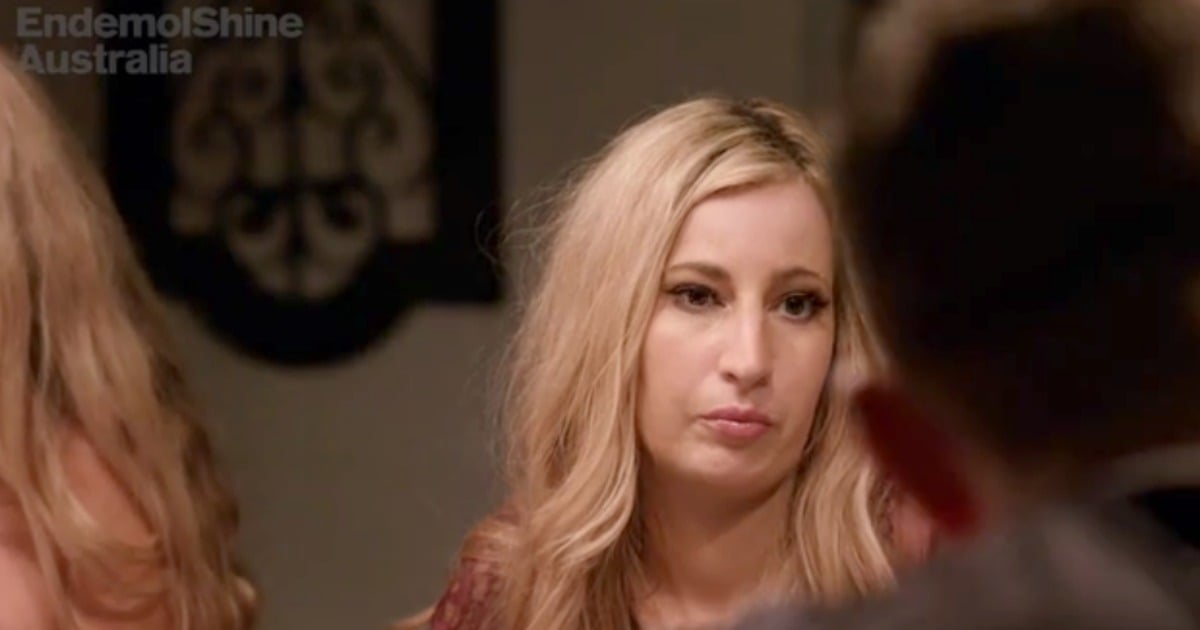 "All of you involved in the malicious hate vomit of any MAFS cast should be ashamed."
Scarlett then turned to the issue of suicide, and the impact bullying can have on people's mental health.
"I'm just so embarrassed Australia is meant to be a welcoming amazing country that I love to tell my friends overseas about," she continued. "Yet now all I'm seeing is bullies I feel physically sick (sic)."
The post is an impassioned reminder that while reality TV might not be 'real,' the people within them are. And despite what you think, they read what you write about them.
If you or a loved one need help, please take a look at the following websites:

Lifeline Australia for crisis support and suicide prevention: https://www.lifeline.org.au/

Beyondblue, for depression and anxiety: http://www.beyondblue.org.au/

SANE, the national mental health charity: http://www.sane.org/