It was one of the most awkward dinner parties of all time, and not least because of Bella's non-stop questions about the sex lives of the other Married at First Sight couples.
But according to the Gold Coast radio presenter, the rapid fire questions came at the request of Channel 9 producers.
"The producers kept pulling me away and saying 'Bella keep doing what you're doing, there's nothing going on in the dinner party and you are making this interesting.'"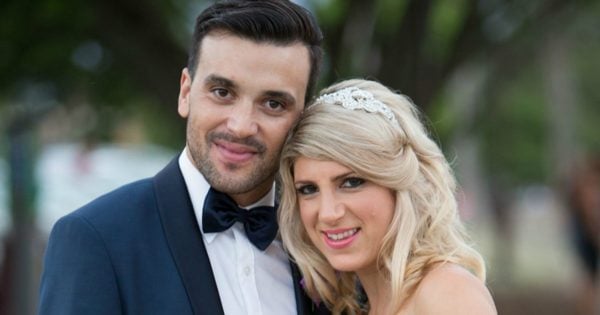 Married at First Sight: Bella and Michael. Source: Channel 9.
Speaking to SeaFM's Galey & Charli on Friday, Bella said she was genuinely interested in what the other couples had to say and wanted to know "how and what the process was like" for the other couples.
But as viewers of the episode will know, the other couples were not answering, with Keller eventually yelling at Bella about her inquisitiveness.
"I'm not blaming anyone here because I totally take ownership for what I said," Bella said, admitting that watching the episode back on Wednesday was difficult for her before adding, "That's TV."
Bella could not know enough. Post continues...