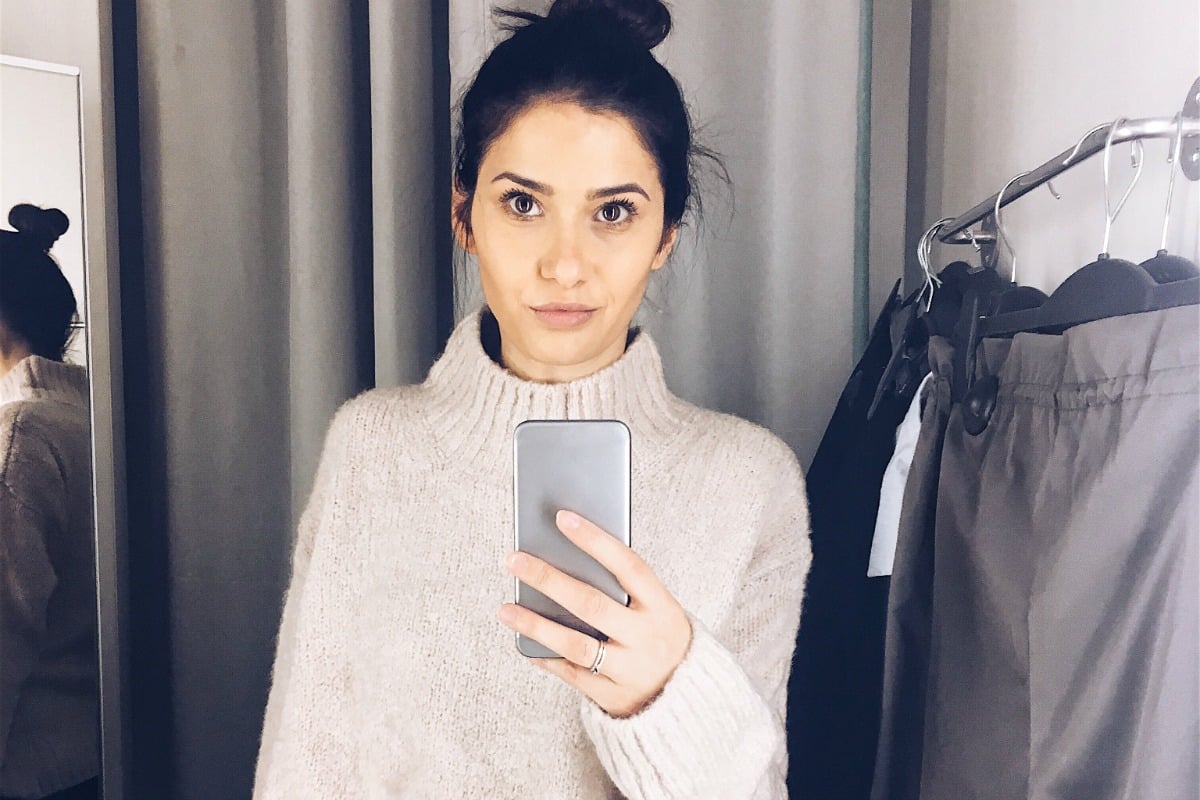 I lived through the most ridiculous tonsillectomy recovery.
It was 2014, and I was doing what any responsible 23-year-old would do days before a tonsillectomy surgery. I was taking shots of tequila at a bar with some friends, in anticipation of my upcoming surgery recovery period, when the cute guy that had been eyeing us came up to the bar and ordered a drink.
His name was Peter, and he seemed very sweet. He was really funny and after some small talk, we took a shot of tequila together in memory of my tonsils, exchanged numbers, and said goodbye. I never thought I'd see him again.
WATCH: The sexiest man in the world. Post continues below.
I was surprised to get a text from him the very next day while I was running errands and stocking the fridge with 'surgery recovery approved food'.
He asked if he could visit me while I was recovering and I said yes, even though I knew I would be a drugged-up mess and I couldn't see anyone.
But it was sweet of him to ask.
On the day of surgery, I walked in brave and walked out in a daze.
My sister picked me up, brought me home, and the rest of that day was a painkiller-induced blur.
I tried to sleep but woke up every 15 minutes gasping for air. Though the doctor had warned me I would have trouble sleeping with the swelling, I didn't know the recovery could be this bad.
I had pictured myself sleeping peacefully and waking up to watch Sex and the City while I ate a pint of mint chip ice cream.
This was not the case.
On day two of recovery, I was still in pain and still absolutely drugged up when Peter texted me, asking if he could bring over some get well soon ice cream. Unfazed and high, I said yes and gave this hot stranger from the bar my address.
A few hours later, he rang the doorbell, standing at my door with flowers and a pint of chocolate swirl ice cream.
I thought he was the sweetest to come see a girl he had just met in this drugged-up state. I let him into my apartment, and we crawled right into bed.
I don't really remember much of what happened after that, but I know he spent the rest of the day with me. He set an alarm on his phone to give me my painkiller and with it, my nausea pill.