1. Married At First Sight's Tracey and Sean went on a Bali holiday together and we're just so bloody confused.

We've got a very sizable Married At First Sight spoiler for you and it involves Dean's definite better half (because a twig covered in mustard would better a TV groom), Tracey Jewel.
According to The Daily Mail Tracey and ex-contestant Sean went on a "secret holiday to Bali" last month at the five-star Karma Kandara in Uluwatu in February.
This isn't the first time rumours about the Perth-natives getting 'friendly' have circulated, after the two were photographed this year in January. Sean was originally paired with Blair during 'The Experiment'.
This might put a spanner in the works in the whole Dean and Tracey thing, which to be honest isn't surprising after last night's 'white jumpsuit incident'.
We must remember what they say about journeys and destinations… because hasn't this whole MAFS' thing just been the most drama-filled, wild ride that no one saw coming?
Let's regroup at the end of tonight's final dinner party.
*DUN DUN DUN*
2. Matt Damon and Ben Affleck have added inclusion riders to their upcoming projects.

It was the speech that had the women of Hollywood up on their feet giving rapturous applause – Best Actress winner Frances McDormand calling for the Oscars audience to start putting 'inclusion riders' in their contracts.
An inclusion rider is a clause actors can put into their contracts to ensure gender and racial equality in hiring practices on movie sets.
Matt Damon and Ben Affleck are the latest to pledge the change.
In response to actor Michael B Jordan's tweet of doing the same, filmmaker Fanshen Cox DiGiovanni tweeted that Pearl Street Films, the film production company founded by Matt Damon and Ben Affleck in 2012, would be "adopting the inclusion rider for all our projects moving forward".
.@michaelb4jordan Thank you for always supporting broader representation in the industry. On behalf of Pearl Street Films, Matt Damon, @BenAffleck, Jennifer Todd, Drew Vinton & I will be adopting the #InclusionRider for all of our projects moving forward. https://t.co/ODit24D2Rb

— Fanshen (@fanshen) March 13, 2018
However others have criticised the pair calling it too little, too late, in reference to both actors' murky history when it comes to diversity and gender equality. Damon was criticised for his insensitive #MeToo comments while Affleck was himself accused of groping actress Hilarie Burton.
If you're still feeling like you're a bit on the outsider when it comes to an 'inclusion rider,' Mia Freedman is here to explain. Post continues after audio.

3. Your 90s self will scream: The '10 Things I Hate About You' house is up for sale.
Calling all 90s kids – should you choose to act right now, you could own the teen move choice of your dreams.
We're of course talking about the house of Kat and Bianca Stratford and their dad Walter, and the iconic five bedroom and three and a half bathroom property is on the market.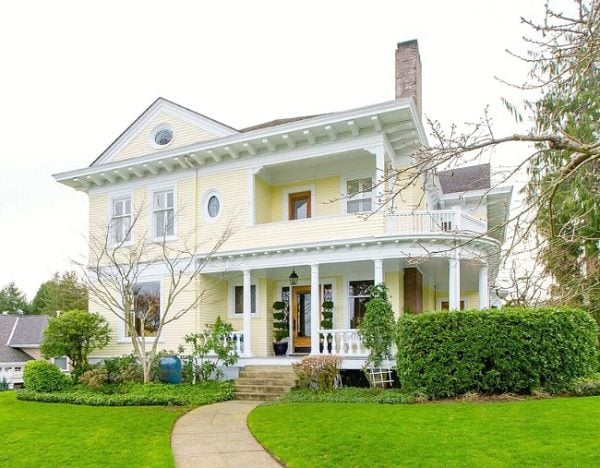 You'll just have to move to Tacoma Washington, but these sacrifices do need to be made.
The Victorian white and yellow mansion with wrap-around terrace was built in 1907 and this is it's first time going up for sale in 30 years.
Unfortunately it's going on the market for a very pretty penny at $1,600,000 US which is just over 2 millions Australia dollars... but um... maybe we can look into some sort of time-share arrangement?
Please contact us if you're keen.
4. Shia LaBeouf says Kanye West took all of his clothes. Sorry, what?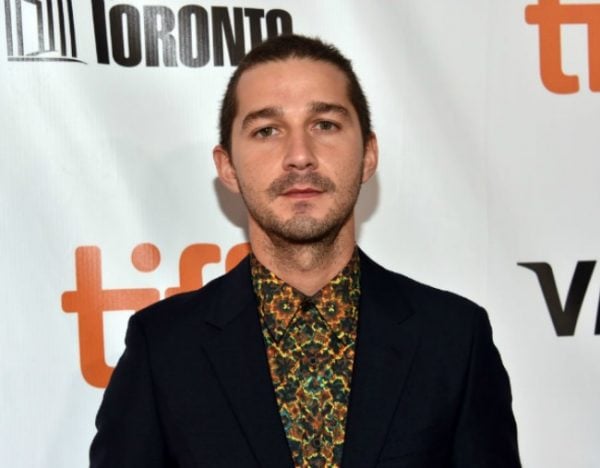 So this is a confusing one but we are going to do our darndest to make the tale easier to consume.
Last year, Kanye West was wearing a hat owned by Shia LaBeouf. The internet, rightly, was curious. Are they... friends? Since when were they friends? Did we miss a memo where they are... friends?
Oh, and then West rapped this line in the song No More Parties in L.A: "I wish I dressed as fresh as Shia LaBeouf."
Now, in an interview with Esquire, LaBeouf has a rather dazzling (and bizarre) explanation for how Kanye West ended up with half his wardrobe. And why.
Hold tight, read carefully.
Some time after commenting on loving his style, West went to LaBeouf's house to discuss possible art collaborations. He then asked if he could have some of his clothes for a pop-up shop.
"Around the same time, I took my mother to his concert," LaBeouf said. "She is, of course, obsessed with Kanye West. When I brought her backstage, he was a f*cking sweetheart to her. And it just felt fair. So I'm like, 'Go for it, my guy. Take everything you want.' And he did. He took all my f*cking clothes."
And, well, that's it. ¯\_(ツ)_/¯
5. It looks like Jennifer Lopez is the latest celebrity to enter the makeup business.
It took just a single comment from Jennifer Lopez's go-to makeup artist to let the JLo out of the bag.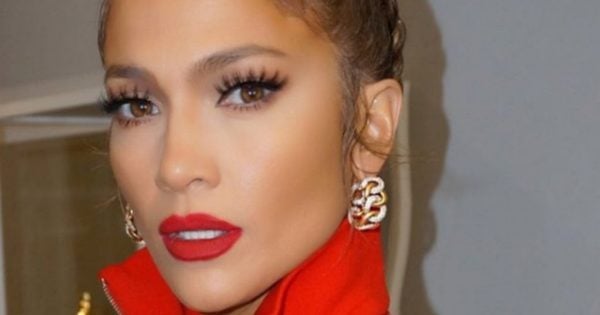 Yep, it looks like the 48 year old may be the latest celebrity to enter the makeup game after fans with better surveillance skills than the FBI spotted a comment from Scott Barnes that suggested the singer is working on her own bronzer.
GIVE US THAT GLOW.
For all the details on what we know so far, read the full story here.
Still hungry for more content? In the latest episode of Mamamia Out Loud: Everyone Has A Get Off Scream, Mia, Rachel and Jessie talk about the viral sex column about masturbating after sex, Swedish death cleaning and just not being a morning person. It's a thing.

Shout out to all Dads.
Here at Mamamia we are always looking for ways to make Mamamia even better. Dads, we need you to help us do that by filling out this quick 15 min survey for us. Click the button below for your say.

Want to win some skin care goodies? Like to have your opinion heard?
Take our short survey now for your chance to a win a skin care pack.