Some damning Facebook messages, which appear to have been written by Telv, have been leaked online, showing the 33-year-old in a completely different light to the sweet and lovable guy we all know on Married At First Sight.
But that's not even the most scandalous part. The messages, which have been picked up by the Daily Mail, appear to have been leaked by Telv's partner on the show, Sarah, 38. Cue Married At First Sight's *dramatic music*.
If you look closely at the "Write a reply…" bubble, what looks like Sarah's face appears in the icon next to the text box, meaning the screenshots could have come from her Facebook account, or from someone who has access to her social media accounts.
The tiny image in the bubble does look like the profile picture Sarah previously used on Facebook, prior to the Married At First Sight promotional image she's using now.
The profile image, and the profile bubble pictured in Daily Mail's exclusive screenshots, remained as described at the time of publishing this story.
Mamamia has reached out to Sarah for comment.
It's bad news for fans who had high hopes for the couple, with all signs recently pointing to a split.
The messages were written before he was even cast on the hit series, with Telv talking about how he had just auditioned for the show via Skype.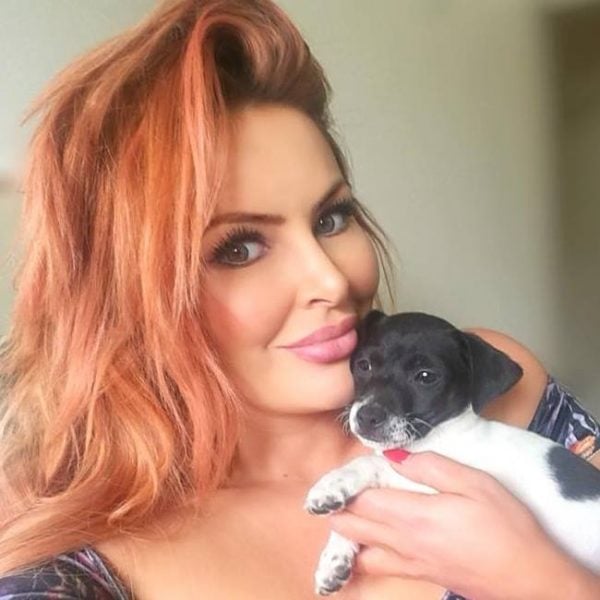 "I'm gunna thong some b*tch on national TV," he wrote in one of the comments. Charming. 
He also typed out a series of other messages, all equally... colourful.
"The wetty will be lit when I'm on," he commented. Nice.
He again posted after being cast on the show, saying he was going to "take one for the team" and telling a friend he'd "throw a bucks party first" when asked about his "fake wedding".
"That future wife won't know what she is in for," wrote one friend.
Someone, presumably one of Telv's cousins, wrote, "I already feel sorry for my future new cousin inlaw [sic]."
"Nah f*** em," was Telv's response. Again... nice. 
Is Married At First Sight problematic? Post continues below.
Someone else commented with a picture of Homer Simpson walking down the stairs dressed as a bride, and Telv replied with a series of laughing face emojis and wrote, "Perfect."
In another message, he checked himself in at Scarborough Beach Bar and wrote, "Just met my future ex wife." And yet again, nice. 
Telv also wrote "#pray4telv" in one of his posts, which is pretty appropriate given the situation he's now found himself in.
If Sarah did leak the messages, these two are definitely over, and they won't be reuniting anytime soon. We shall see.