She played the villain on Married At First Sight, but Davina Rankin was more a victim when she sat down with A Current Affair on Monday.
Speaking to the program, Davina, 26, said the show's fans never actually got to see the real her. She's a really nice person, she insists.
The big surprise was that Davina said she and Tracey Jewel are super cool with each other.
"Tracey actually called me after she left Dean [Wells] at the aisle of the last ceremony, and we're actually fine," she confessed.
What?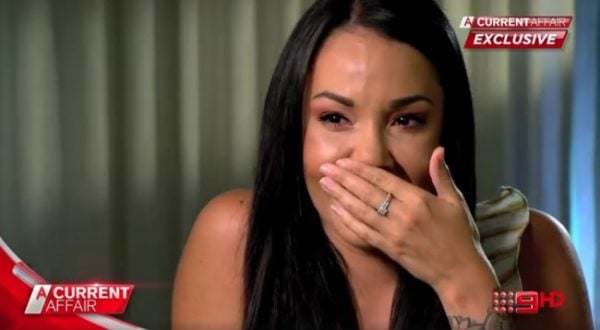 According to Davina, that is what led to the confusion during the pair's final showdown. Yeah, you remember, at the group dinner when Tracey, who "doesn't like confrontation", pulled Davina aside and confronted her for the 40th time about her affair with Dean, 39.
The conversation did not go well, with Davina feigning innocence and asking, "What did I do?" while simultaneously branding Tracey "crazy". It was a spectacle.
But according to Davina, she only responded like that because she'd already previously talked things through with Tracey, 35, on the phone, and felt blindsided when Tracey went on the attack.
And even though she and Tracey are apparently "fine", Davina still couldn't help taking a dig at Tracey's relationship with fellow Married At First Sight star Sean Thomsen, 35.
"I just find it so f***ing weird," she said of their romance.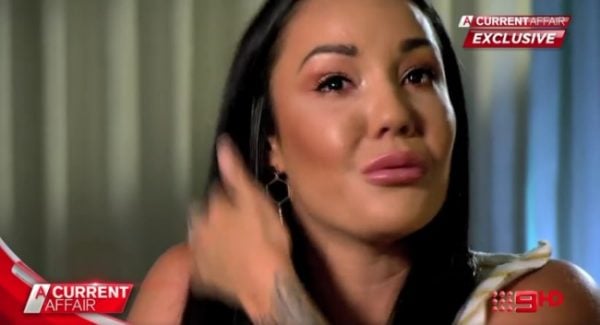 Davina broke down in tears during the interview while talking about how she had been bullied since appearing on the show.
But she said the hardest part was seeing her parents having to go through it, too.
"My mum and dad were ropeable, absolutely ropeable. I just felt really bad for them..." she said.
LISTEN: Is Married At First Sight problematic? Post continues below.
"They don't understand the internet. They just want to get on there and say, 'F*** you, Susan, don't call my daughter a b*tch.' I just had to be like, 'Mum, Dad, you need to not comment. This is not how this works. If you comment, people are going to start attacking you.' It was hard watching them feel so helpless."
And while she said she "had a great time" with her partner, Ryan Gallagher - seriously, were we watching the same show here? - she's not in a hurry to repeat the experience.
"It turns out marriage isn't for me," she said.