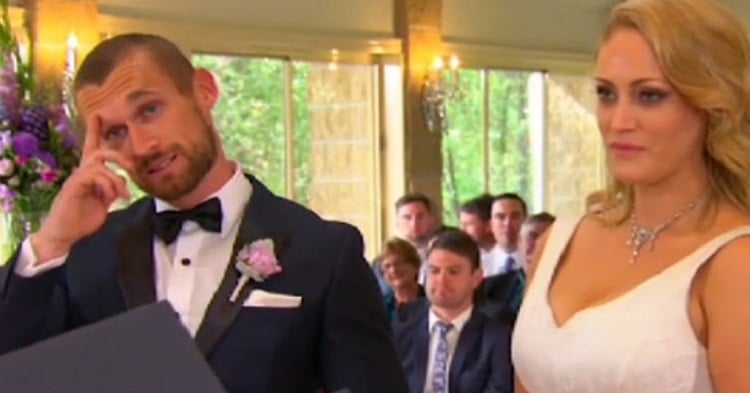 Warning: Post may contain spoilers. 
A person who knows Married at First Sight's Jono claims he had no intention of taking a wife and only did the show for the brief and glorious fame it would bring him.
Oh, and he allegedly had a girlfriend before the show who he is currently seeing again.
Let me expand: A wife-wanter named Jono Pitman, 28, made his debut on Married at First Sight last night, being fake wedded to an excellent woman named Clare, 31 (#TeamClare).
He immediately endeared* himself to me by muttering, "Oh shit," as Clare walked down the aisle towards him, and later telling the camera, "She's not what I ordered," explaining that he prefers petite brunettes to tall blondes.
So it didn't come as too much of a surprise to learn that perhaps Jono isn't completely sincere in his desire to settle down with the right woman.
A source tells Mamamia Jono had a girlfriend, Rachael Baxter. Their relationship ended in the lead-up to filming the show. Now that filming is over, Jono and Rachael appear to be very much back together.
The source told Mamamia that during an overnight break from filming, Jono wasted no time in get back in touch with Rachael.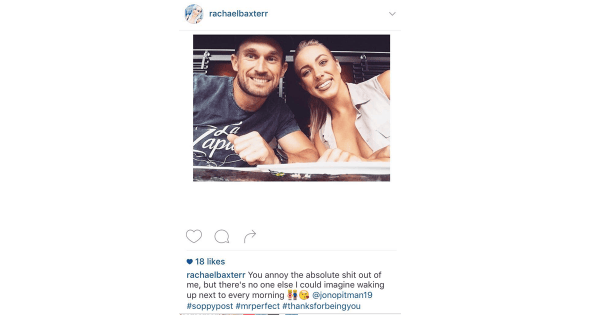 "He was still texting her [Baxter] while he was 'married'," the source said.