Troy headed home to his folk's place on tonight's Married At First Sight.  It did not go well.
The 34-year-old had paid his parents a visit before his final commitment ceremony with Ashley, and like all nosy parents, they started to probe him about his relationship.
His dad even leaned forward with his hand cupping his chin, and if that's not a, 'You'd better listen, son,' pose, we don't know what is.
But despite his dad's intimidating posture, the biggest truth bomb came from Troy's mum, who told her son Ashley, 28, probably – and by probably, we mean, most definitely – just isn't that into him.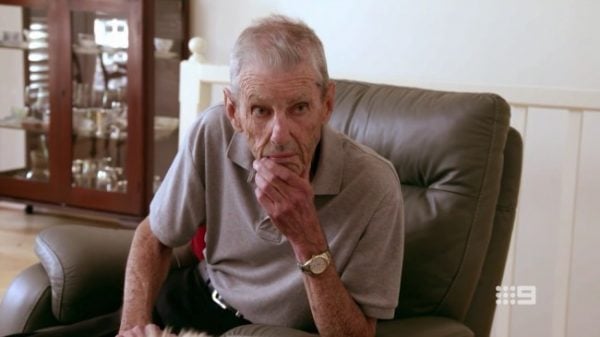 "How do you think overall that the experiment went?" she asked.
"I had a great time," said Troy, because he's clearly still kidding himself at this stage.
After rattling off a list of things he kinda sort of likes about Ashley, his parents continued to stare him down, as they tried to telepathically drill the truth into his brain.
Troy went on to tell his parents he'd told Ashley that he loved her, prompting a subtle but epic eyebrow raise from his mum.