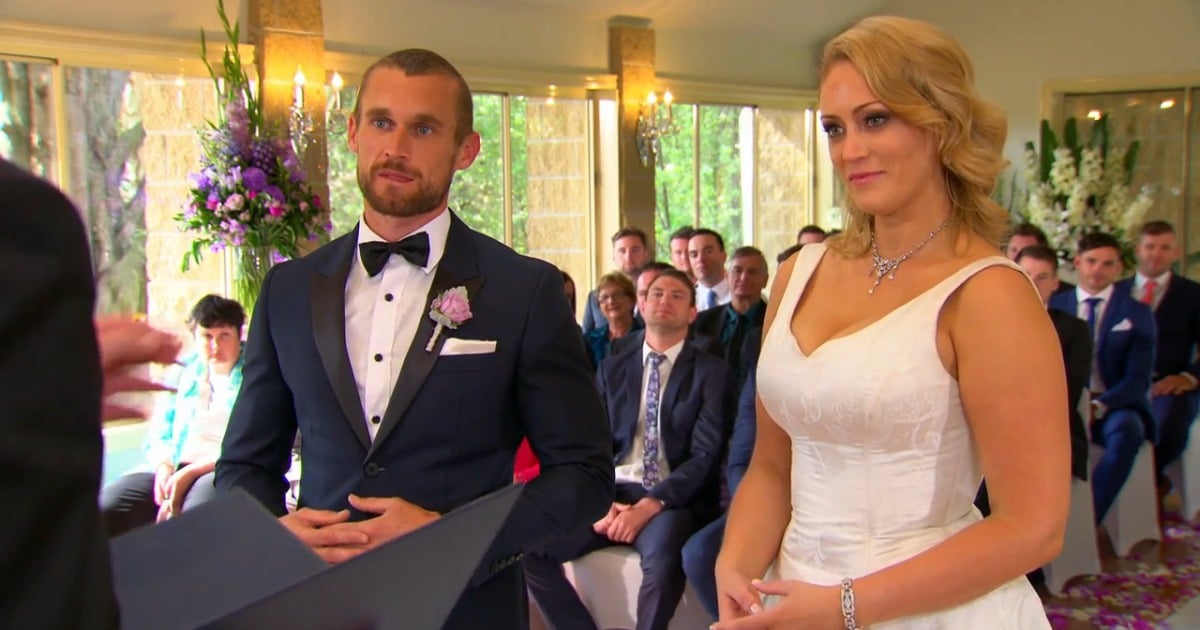 "She's not what I ordered" isn't your average response from a groom seeing his bride on their wedding day.
But then again, Married at First Sight isn't your average wedding or wedding show.
Episode two of the new series left viewers nonplussed when one of the grooms showed some serious reluctance about his stunning match.
Prior to the wedding, 28-year-old tradie Jono, a self-confessed "man's man", said that he was looking for a petite brunette.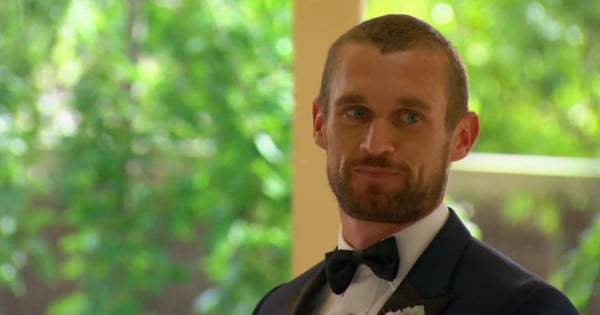 Jono at his wedding. Source: Channel 9.
So when stunning blonde and busty 32-year-old recruitment consultant Clare showed up, things went south for Jono and pretty quickly.
"Ahhh shit," he said when the doors opened.
"Oh God," he continued, closing his eyes and breaking out in laughter, forgetting someone was standing in front of him.
Jono gets a touch of cold feet on his wedding day. Post continues after video... 
"She's basically the opposite of what I expected to walk down the aisle," Jono admitted later. "She's not what I.... not what I ordered."
But trusting the match makers had done their research in selecting his bride, Jono gallantly trooped through the ceremony, saying 'I do' despite his initial reservations.
Spoiler: Clare spent her final night as a single woman singing cover songs into a camcorder, with only a tennis racquet for a microphone.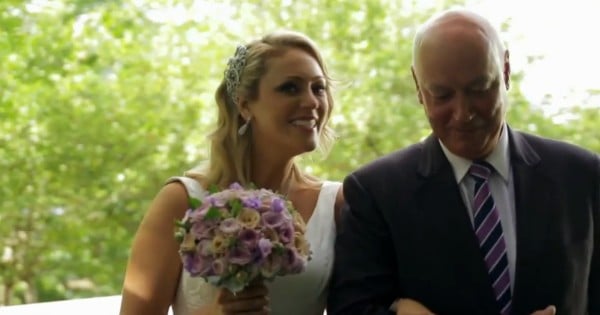 Clare making her way into the wedding with her father. Source: Channel 9.
At the start of the show, the three match makers explained they had selected Jono because he was deemed "ready" for marriage, noting he "has a definite idea of the type of woman he wants, but his relationships don't tend to go the distance".