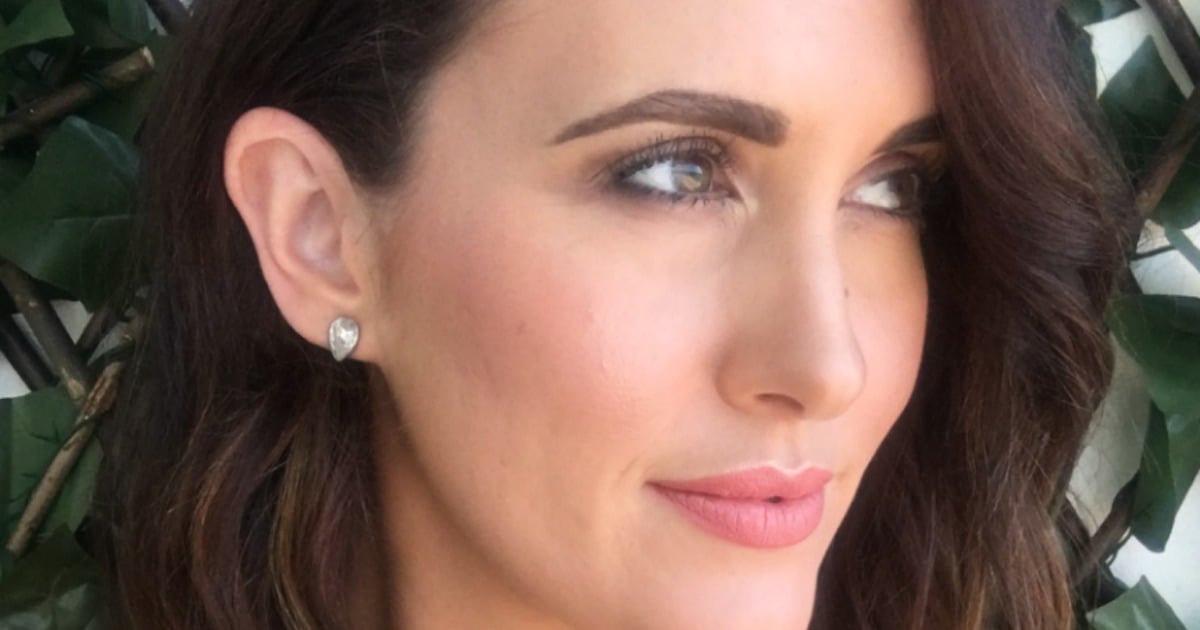 You'd think meeting a total stranger on your wedding day, who you're expected to marry, would be the most nerve-wracking part of appearing on reality TV show Married At First Sight.
But for participant Simone Brennan there was a bigger worry on her mind; what people would think of her skin.
"I was so nervous about my skin being on the TV as shows it up differently and everything is so obvious up close. I didn't know whether it would look worse or better," she told Mamamia.
After dealing with severe acne in her early twenties, Brennan is now left with the scars. Her level of concern worsened when she found that the wedding venue was outside in the bright sunlight.
"When my skin was at its worst, I would wait until the sun went down to leave the house because I was so embarrassed about how it looked," she says.
Watch: Simone and Xavier meet for the first time. Post continues after video.
"On a daily basis, you don't want to leave the house without covering it up. I was always nervous about meeting new people, worrying that they were judging and looking at my scars. From everything to going on dates and meeting men, it was hard. It's very, very embarrassing."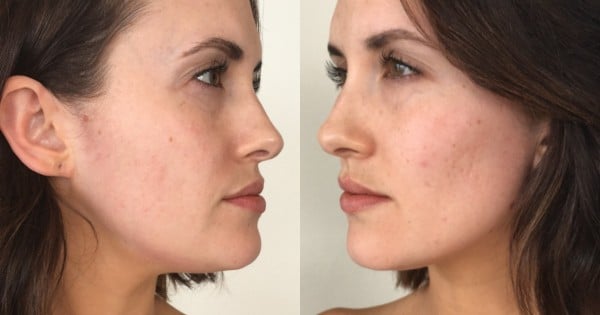 Simone sans makeup. Image: Supplied
Since the first episode of the weddings aired, many people have commented on and contacted Brennan to ask what products she used for her "gorgeous" look.
"People have said to me how flawless, glowing, gorgeous my skin looks. It's so flattering because going into the show  I was nervous about it, particularly because no one would have known my backstory.  I guess I'm actually quite surprised, everyone is so judgmental on themselves and looking back all I can see is scars so you presume everyone is seeing the same," she says.
"I guess it's a bit of relief and I'm so glad people aren't judging me because for people who suffer from severe acne and are left with scarring, you think about it everyday."
It's no secret that feeling self-conscious about something like acne can seriously affect your self-esteem - even if you're the only one that notices it. Keen to clear up the reality about her 'flawless' skin, Brennan took to Instagram to share her skin story.