For those who aren't living and breathing Channel Nine's Married At First Sight like I am, you may be unaware that the entire season has been threatened by some very bouncy curls.
Simon's curls. These ones: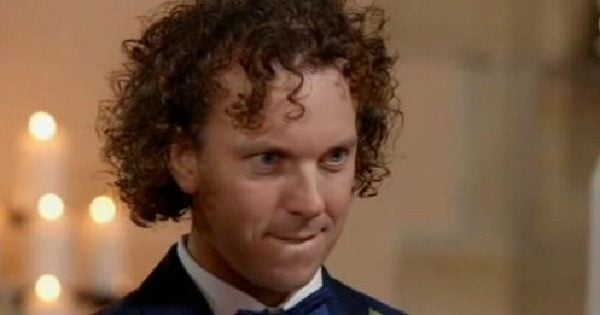 You see, while Simon's partner Alene was, like, totally cool with his personality and thought he was a nice guy etc. etc. etc. none of this was good enough because those BLOODY CURLS were in the way and being all curly and stuff.
Alene did not like the curls, reader friends. She freakin' hated their curly hairy guts.
So when the big man upstairs (not God, a producer) told Alene she could take Simon on a date of her choice, she naturally decided to completely change the way he looked.
First, his wardrobe was revamped with some snazzy chinos. Then, he was taken to the hairdresser to, you know, hack the living daylights out of dem curlz.
In the last episode, Simon couldn't say whether he had fallen madly in love with Alene. "I don't know," he said, looking utterly dejected. "I'm not going to answer."
While his new 'do may look more attractive to some, it's not exactly a surprise that Simon isn't too sure about his fake-television-wife anymore. Because WHY WOULD HE BE?!
If my partner told me to restyle my wardrobe and change my hair I would blow a proverbial gasket.