EXCUSE US BUT WE ARE VERY EXCITED PLS.
We've been baited all week by the ads and we cannot.
You guys, it's Scarlett. And Andrew. And the runaway bride is back. And the guy who repeated, "… as an entrepreneur" for four episodes before texting someone else's wife.
We've succumb to the fact that this show will never end, and tbh, we're fine with it.
Kelly Glover and Jessie Stephens recap Married at First Sight on The Recap. Post continues below. 
Because we forgot things. And these people's lives just keep going. For example, Deb still exists. That's important.
OH GOODNESS. After approximately 42 minutes of flashbacks, people are starting to arrive at the final (??) dinner party. Jonathan tells John he's "all loved up," and when Scarlett arrives moments later, John passes on that information. She seems… jealous. Which is frankly ridiculous because he is obviously lying.
The dynamic is awkward. But more importantly: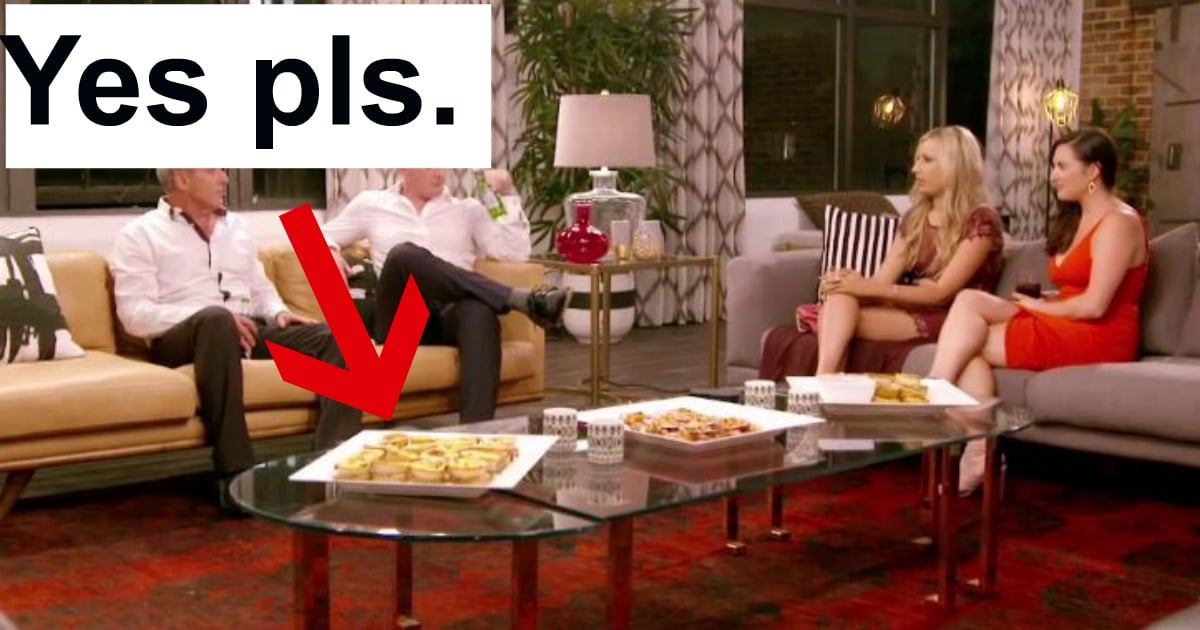 Andrew is on his way and says he's, "not looking for any drama," which is both absurd and untrue.
SHHH IT'S DEB SHE'S HERE.
When she walks in she asks John, "aren't you going to kiss me?" but... Deb. You divorced each other, after a very uncomfortable fake marriage in which you blatantly told him he wasn't Polynesian enough, which isn't a thing you can say. She's also annoyed he didn't get her a drink, and when he points out she didn't ask for one, she says she "shouldn't have to". HOMG we forgot Deb's so passive aggressive that you think she's joking but she's really not. At all.