While it's actually been 84 weeks since this season of Married at First Sight began (we hear Deb has two grown up Polynesian children by now), we're genuinely very excited for this episode.
You know why?
Nadia.
Laura Brodnik and Tiffany Dunk discuss Married at First Sight on The Binge. Post continues below.
And Anthony. But mostly Nadia. All we want need in life is for her to get to the commitment ceremony, and say, "yeah, na," to Anthony, and all the hours we've invested in this reality TV franchise will be worth it.
We begin with the voiceover saying, "previously on…" and NO. NO PREVIOUSLY. WE DON'T NEED ANY MORE CATCHUPS. NO FLASH BACKS. NO ONE MISSED LAST WEEK AND IF THEY DID THAT'S ON THEM. WHY ARE WE BEING PUNISHED.
Sean and Susan are the other couple who will tonight decide whether to recommit to their fake marriage or get a fake divorce. Given that their love is deeper than anything we've ever seen represented on television, we feel zero suspense. Susan already said she was moving to the country for Sean and that was literally their one hurdle. But, oh. Um.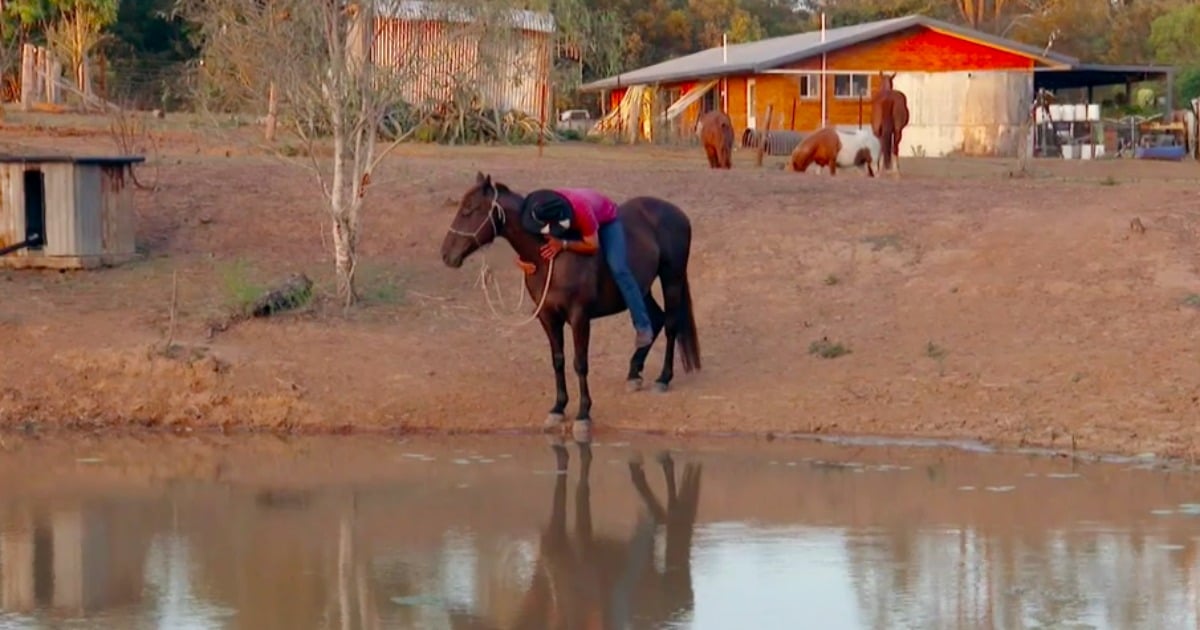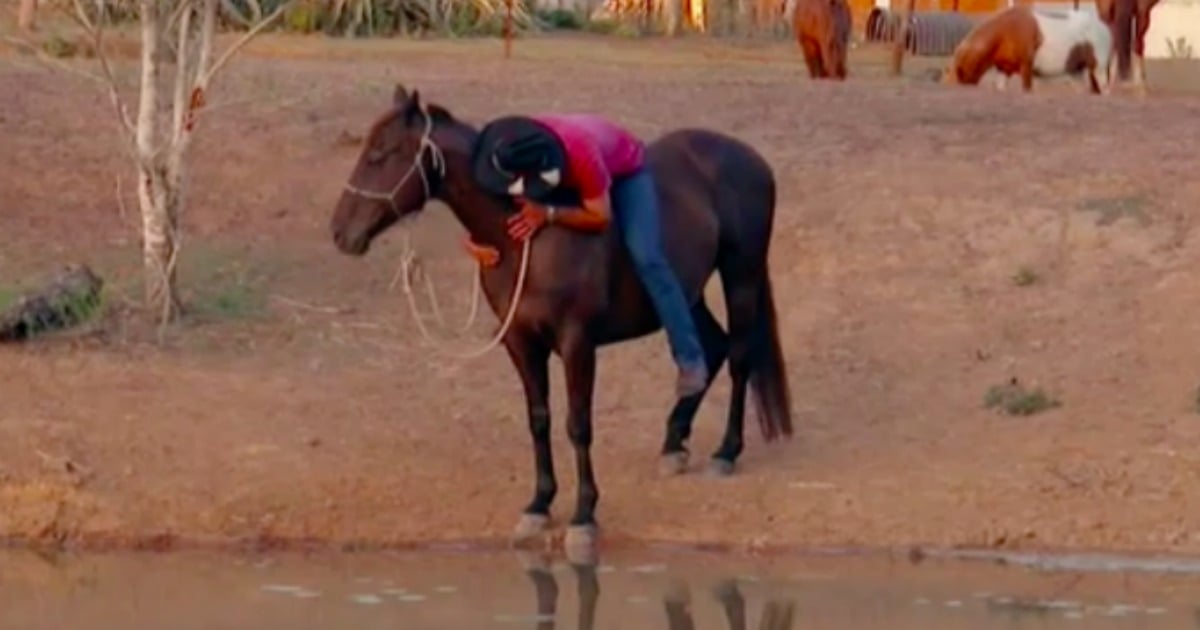 Sean seems to, um, have another woman, in his, um, life. So yeah. There's that.
Susan says she's preparing for the biggest week of her life as she separates from Sean and considers whether to recommit. Like, eh. Is it really the biggest week of your life? Is it though?
Nadia is also spending a week away from Anthony, and there's tension in the air. By tension, we obviously mean music. Every time Nadia appears on screen they play music that is most definitely titled, 'Suspenseful but also Uncertain,' and we haven't quite worked out if this is to troll us into thinking she's going to break up with Anthony, or because she's really going to break up with Anthony.
Nadia has photos of her and Anthony next to her bed, which not only irks us, but is completely unnecessary. She reflects that she needs to be "really authentic and honest about what it is that I want," and honey, pls. We all know what you want.
Gossip.
While Nadia is thinking very hard about things which may or may not relate to her fake husband, Anthony goes to Oliver Brown with his friend and orders a coffee which is problematic.
He says he "can't foresee there being any huge issues," with Nadia at the commitment ceremony, and explains they've built a great relationship and "I know she likes me." Oh, he also assures his friend he'll "talk her around" when it comes to her moving to Sydney. NADIA PLS. BE THE FEMINIST JOHN AIKEN WANTS YOU TO BE.
SHHH PLS. Nadia had a dream.
She explains to the producers that this dream "pieces together all of my confusion," and pls let it be a nightmare. PLS.
"My dog went into someone's, like, garden," she says.
YES NADIA, GO ON.
"And when I went to go and get him, there was like a black snake, and it had obviously killed the dog."
WE'RE LISTENING, YES.
"All the things I'd been holding on to came out in my dream last night."
Ok, no. Anthony is the snake (obviously) and Nadia's dog is the dog. It's very profound and insightful and I think we all know what it means is that Nadia needs to dump Anthony before he goes biting her. Also pretty sure black snakes are super poisonous so, yeah. There's that.
Nadia enlists the help of a friend, and explains, "I don't doubt that he's genuine... but I am doubting it." So true Nadia. 
Oh. Excuse us pls. There's a surprise delivery from Anthony, which we're pretty sure is completely against the rules.
It's flowers. We want to CALL JOHN AIKEN and let him know so that Anthony can be disqualified immediately. Nadia's full like "eugh, he just wants me to say yes," and we love her with every fibre of our being.
Meanwhile, Anthony says to the camera that he's pretty sure Nadia is "smart and intelligent enough" to think about the good times, and choose to stay with him. Thus, if she doesn't, it's coz she's a dumb dumb.
Cool.
Susan is also contemplating her decision, so is meeting up with her friend Gemma for lunch. She is wearing a flower in her hair which is her signal that she is in love with Sean.
Oh. It becomes exceedingly clear that Gemma is a plant who has been paid approximately $60 to start some shit by telling Susan she "doesn't see how this could be a worthwhile move".
Um. Maybe because Susan is in love with Sean, Gemma. We don't appreciate your attitude.
Well great. Now Susan's stressed and she feels silly for putting the flower in her hair.
Look. We don't know much, Susan. We're just two strange 26 year olds who write a lot of television recaps. But we know you need to be with Sean. In the words of Sean's dad; "you'se just gelin'".
Over on the Gold Coast, it's time for Nadia and Anthony to make their FINAL DECISION.
Nadia's crying because she's going to miss the gossip so much, and it's sad.
Anthony is reminiscing about all the things he loves about Nadia, like how she puts him first, how she makes him feel... about himself, and also how "she makes [him] king".
Jesus Christ.
It's at this point we realise that everything Anthony says about Nadia is really just about Anthony.
In the car, Nadia still hasn't reached a decision. We keep yellin' "ARE YOU GOING BE OUR FEMINIST HERO, NADIA? PLS" but she can't hear us because this was filmed months ago.
She finally arrives and kisses him on the cheek NOT on the lips because Anthony is a snake and he might poison her.
"I missed you," he says, and Nadia replies "thank you," and we are having a feminist orgasm.
All we want her to do is to look him in the eye and yell "YOU'RE THE SNAKE IN MY DREAM," and run away. But she doesn't. Instead she does that thing where she doesn't quite look him in the eye which conveys a profound level contempt and we love it. 
"I've grown attached to you," Anthony says, like he is in some f*cked up Jane Austen novel. "The burden of a long distance relationship isn't something I'm looking forward to," he continues, and Jesus this is awful.
He then smiles at Nadia and gently moves a piece of hair away from her face and she visibly recoils. It's beautiful.
Nadia then begins her vows.
"I felt unheard, like my opinion or voice didn't matter," she says.
She brings up all the stuff she hated but never actually said to him. Like the time he announced to the experts, "she's mine." WE HATED THAT TOO, NADIA.
But something starts to change.
No. No, dear god no. Don't you dare Nadia. 
HOLY F*CKING SHIT THIS SHOW TROLLED US AND WE'RE SO PISSED OFF.
"The good outweighs the bad," Nadia says in the saddest declaration of love ever broadcast on television.
"I've realised my home is with you," she smiles, even though she a) can't bare for Anthony to touch her and b) visibly hates him.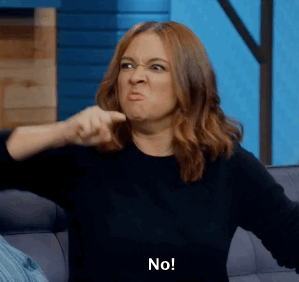 No.
This is the worst thing to happen to us in either of our lives and we're not coping.
The only possible explanation is that Nadia is sticking around for the reunion gossip - which she wouldn't have otherwise gotten if she had ceased the experiment here.
BUT YOUR THINKING IS FLAWED NADIA. BECAUSE EVERYONE GOES TO THE REUNION EVEN SCARLETT. Anthony will just distract you from the bigger issues like what the runaway bride is up to. EUGH.
We respect her reasoning (even if it's wrong). But we're still disappointed.
At least we still have Susan and Sean who are legit soulmates and all the certainty we need in our lives.
But...
But why is Susan choking up?
WHY ARE YOU CHOKING UP SUSAN? ARE YOU JUST TOO HAPPY? OVERWHELMED WITH CONTENTMENT?
When she arrives Sean says to her "Every time I was doing things I was thinking 'what's Susan doing'", and guys. That is love in a sentence and we're going to cry.
"My heart wants nothing more than to ride out into the sunset together forever," Sean says. AH CAN THEY JUST KISS AND GET REAL MARRIED ALREADY PLS.
And now it's Susan's turn to tell Sean how much she loves him, wants to be with him etc.
Oh. Why is she...
"I have to be truly honest with myself and my happiness," she tells Sean.
Ahuh. Yes. Continue.
"I've decided I can't be in a relationship with you," Susan says.
NO WHAT THE ACTUAL F*CK IS THAT. WHAT JUST HAPPENED. NO.
NO.
She hopes they can be friends but that isn't enough when you are f*cking soul mates Susan. It's not enough. 
Everything we've ever known about love/life/the universe has been turned on its head and we're calling in sick to work tomorrow.
UNTIL TOMORROW NIGHT.
You can follow Clare and Jessie Stephens on Facebook, here.