We open with a montage of the many activities the couples have done in the last seven weeks, and we're reminded yet again that they're about to make a decision about whether they want to stay together for the rest of their lives.
Except this just… isn't the case. They can break up literally whenever they want and someone needs to tell John Aiken so he can calm down.
We quickly become aware that there's going to be a severe lack of drama in the next few episodes, given that Cheryl and Andrew have left. Who's going to stare at each other with such intense hatred we think someone might actually die? Who's going to objectify and denigrate their wife in front of everyone and then yell at her to open up more?
Eugh, this sucks.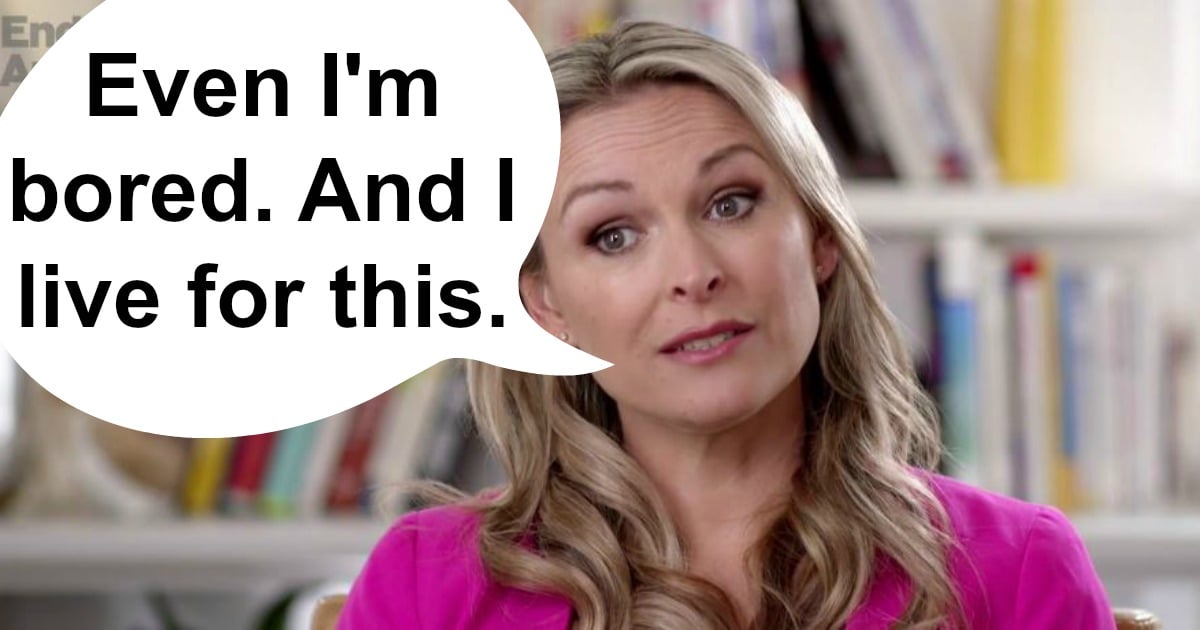 OH DON'T WORRY. There's still drama - Sharon had a bad dream about Nick last night and that definitely means something very important.
She's genuinely distressed and Nick is trying to calm her down. Jesus.
We're given a bunch of flashbacks about Sharon's trust issues, to make it seem like there's an actual issue here, when there most definitely isn't.
They bring up his membership at 'tha strippaz', which tbh we didn't even know was actually a membership you could have, and that one time he got unnecessarily drunk in front of everyone and vomited three times.
Listen to The Recap: The podcast to listen to after you've watched Married at First Sight. Post continues after audio.