We open with some very bizarre and erratic piano music that sounds like it's been pulled from Psycho. And it's oddly fitting.
We're told it's been over a month since the couples got married which is strange because at our last count this show had been running for at least 73 weeks.
But whatever.
The experts can't be expected to keep track of these sorts of silly details.
Listen to Clare Stephens and Kelly Glover discuss tonight's episode on The Recap. Post continues below. 
Tonight, we get to see the men visit their wives' home towns, and honestly the "moving around" thing is becoming excessive. In four weeks they've been married, gone on a honeymoon, lived in Sydney, and visited each other's places on opposite sides of the country. That IN AND OF ITSELF would be stressful.
First up, it's Simon's turn to visit Alene's home in Western Sydney. She lives in a granny flat precisely six footsteps from her sisters house which, let's be honest, is the dream.
She doesn't have a dining table and that is absolutely fine.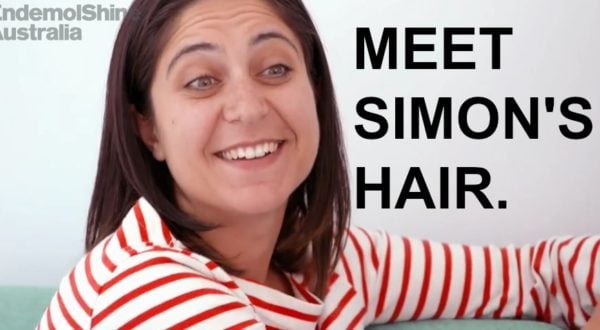 Alene's sister interrogates Simon about whether or not they've been "intimate" and goodness gracious, on behalf of Australia we'd like to extend our sincerest thank you. It could be considered slightly inappropriate given there is a literal child in the room, but it's also exactly what we need in our lives right now.