Married at First Sight's Scarlett certainly gave viewers a lot to talk about after her faux-wedding on the reality TV show – not least of which was her baffling accent.
Throughout Tuesday night's episode, the 31-year-old aspiring author seemed to go from Aussie girl to Californian teen, to Canadian mountie and everything in between.
READ MORE: The Twins Recap Married at First Sight, Episode 2.
The occasional accent left audiences with a lot of questions.
Now, everybody can just chill out: the woman herself has set the record straight.
In an interview with Nine's The Fix, Scarlett revealed she picked up the accent because she spent most of her childhood and teen years in the US and Canada.
"I was born in Sydney, but I left when I was five, so my family and I were travelling around mostly Canada and America," she told the entertainment site.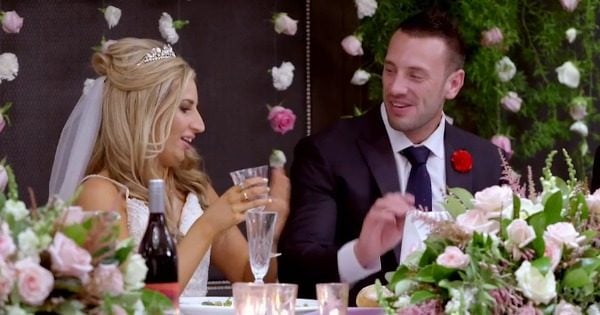 "I went to school in America, and I think that accent kind of stuck. But I've been in Australia nearly 10 years now and went to university here.
Scarlett said her American-sounding accent had led to people's incorrect snap judgements.
"People tend to have the wrong idea of me because they don't understand my background."
The Sydney woman went on to clear up a few other misconceptions people may have been led to believe.