Excuse us, but this show has been going on for infinity now and there is something we need to say.
It is frankly unbelievable how hard Carly and Justin manage to make relationships look. Nothing should ever be this hard. 
Given they are both perpetually astounded by their lack of chemistry, and Carly cried uncontrollably when Justin tried to hold her hand, they've decided that the only reasonable course of action was for them to have sex.
Note: that was not a reasonable course of action. 
Even after doing the sex they remain indifferent to each other and when will this end.
Speaking of things needing to end, Troy is straightening Ashley's hair and she is angry because he burned her scalp which we all could have predicted would happen. Her hair has kinks and it is precisely all Troy's fault.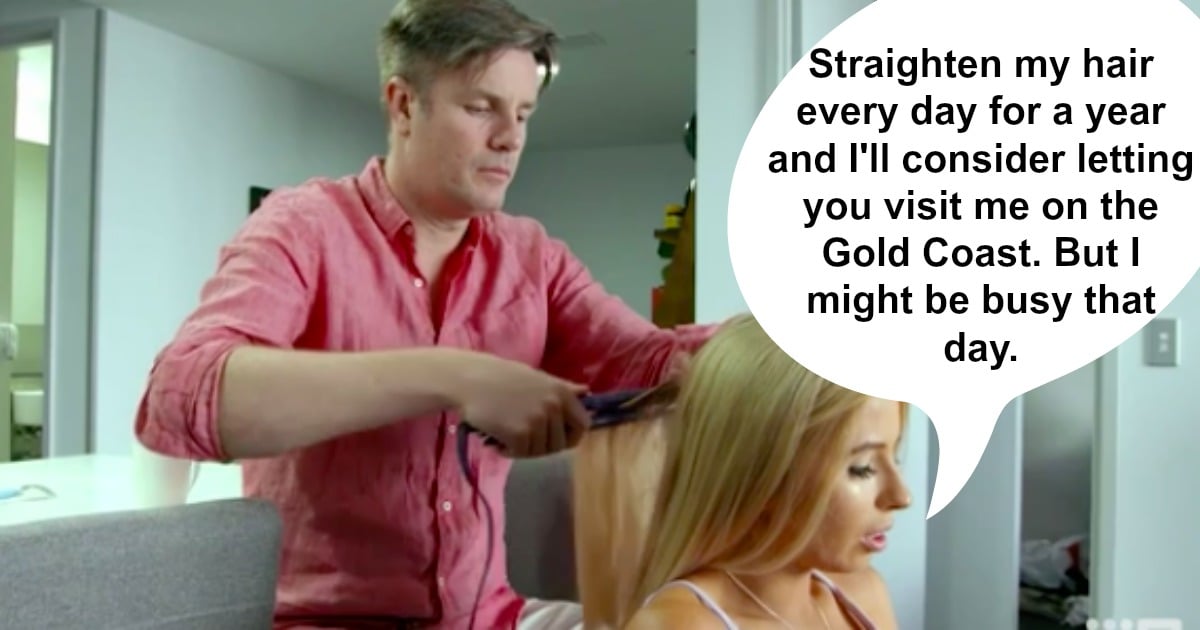 But tbh, the only reason any of us are here tonight is because Nasser is possessed by a demon and it's a plot we did not see coming.
You see, Nasser isn't just any ol' demon. He's a naughty demon. A demon who likes to start shit. 
Nasser and Gab are preparing for the commitment ceremony and as everyone knows, demons hate commitment ceremonies, because they have to talk about their feelings. It's also hard for this demon to pretend to be Nasser when he has no idea who that is, apart from the brief encounter they had when he possessed him.
Demon Nasser knows the experts will be disappointed in him for not staying in Gab's rental property, but a) who is Gab, b) what is this show, and c) these people should have more sympathy for Nasser considering there were literally ghosts pushing beds around and a demon taking over his soul.