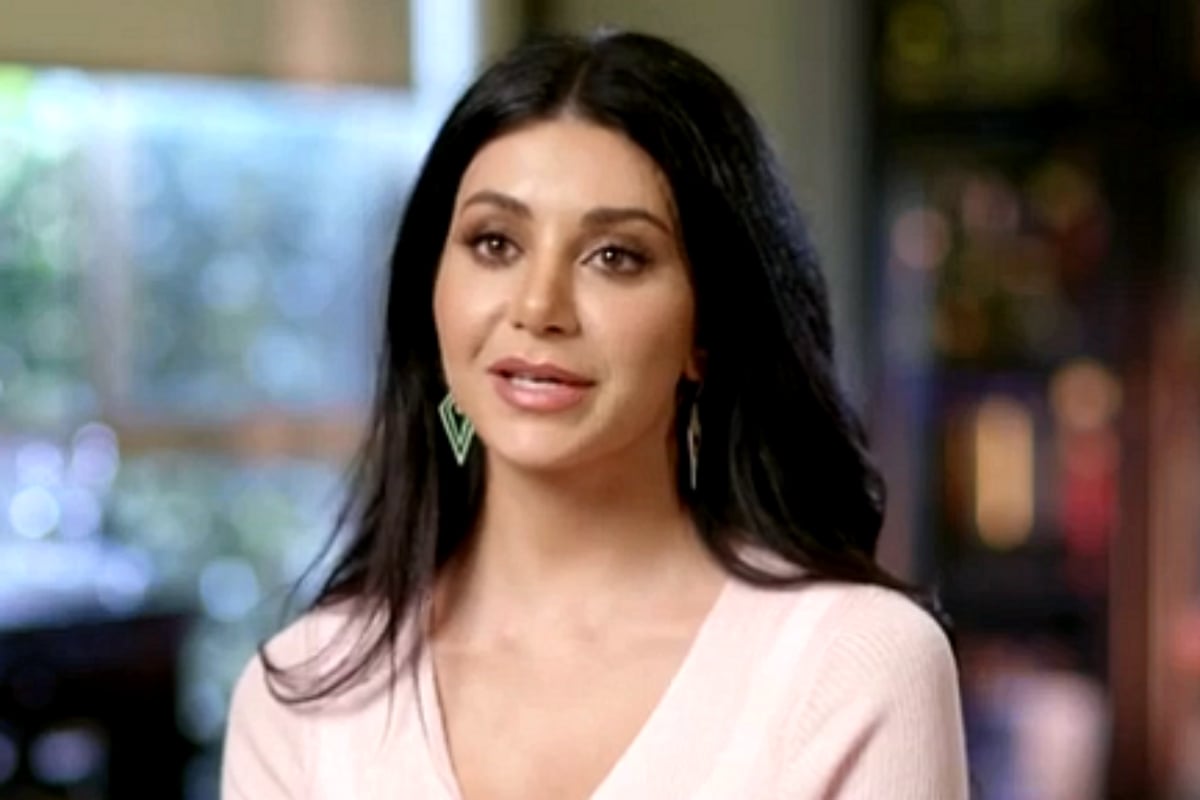 To catch up on all the Married at First Sight 2019 recaps and gossip, check out the Twins recaps and visit our MAFS hub page.
Look.
We're all tuning into Married at First Sight for the drama rather than the fake marriages, and now, there's gossip we need to share.
Ahead of Wednesday night's episode, in which the very first dinner party of the season takes place, Sydney makeup artist Martha Kalifatidis has hinted to TV Week that something is about to go down between her and ghosted bride Elizabeth.
In case you missed it, Elizabeth's experimental partner, Sam, left her the morning after their wedding to go to the funeral of an ex's mum. After he left, however, he didn't contact her for several days.
"I was her biggest fan at first," Martha told TV Week. "But then saw a side to her I didn't like."
"We're all there for the same reason – not to play games and be spiteful."
WHAT COULD POSSIBLY GO DOWN?
The 30-year-old also told the magazine that a "divide" formed between the brides during their time on the show.
Watch the trailer for Wednesday night's episode of Married at First Sight. Post continues after video.
"I guess we have different views on the way we live our lives and what we find funny. I don't take myself too seriously, and neither do Jessika and Ines, so I gelled with them better."
Oh.
Ines did a lot of 'dividing' herself at the hen's party, saying both that she wanted to lock loud-talking Melissa in a cupboard and she could "totally" see why Elizabeth was single.
While Elizabeth suggested to TV Week that Ines preferred to say things behind people's backs, Martha disagreed that Ines was "two-faced".
"She's unapologetic and will say the stuff out loud that you'd say to your girlfriends when nobody's listening."
But then again, if the rumours are to be believed, Elizabeth might have a very good reason not to like Ines very much.
You can read The Twins' recap of last night's episode of Married at First Sight, here. 
These are the exact phrases we find ourselves yelling at the TV while watching Married at First Sight.