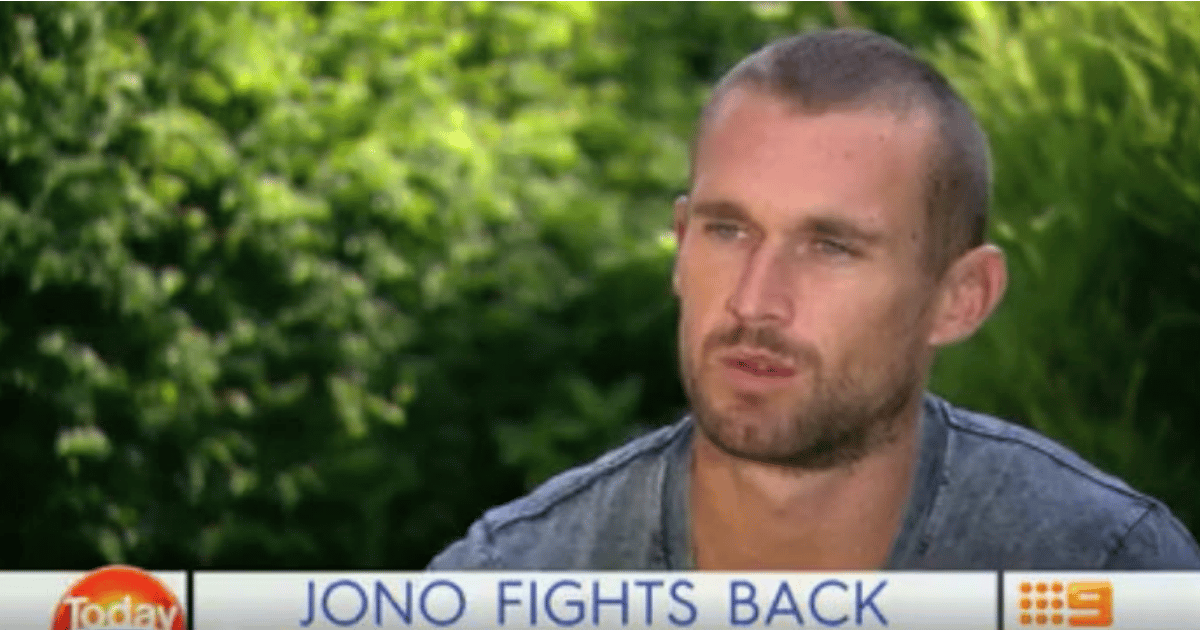 Last night's episode of Married At First Sight was truly a sight to behold.
It's fair to say we hit peak awkwardness when Jono and Clare were made to sit next to each other at the couples' 'getting to know you' dinner party. An hour afterwards they had broken up.
Here's a taster of the awkwardness. Post continues after video.

Our cringe-glands kicked into overdrive and Clare's "stabby-eyes" came out in full force. The bickering and back-and-forth that followed cements the idea that maybe The Experts missed the mark a little with this couple.
How did we go from blissful poop-scooping and candlelit pub dinners to this? And so quickly?!
This morning on The Today Show, Jono did his best to explain to audiences that he is actually not a grade-A bad guy. Christine Ahern questioned Jono's ill-considered comment that Clare,32, was "not what I ordered".
"That actually wasn't going through my head when I turned around and looked down the aisle," he said. " I actually tuned around and was like 'wow, am I actually really doing this?'" Jono said.
Jono says he wasn't disappointed at all. "I was rapt. Like I said, she's gorgeous. Amazing, awesome, kind-hearted woman, but just not normally what I'd go for."
But he said he also admitted he wouldn't take back what he'd said. "I don't regret it."
Jono admitted he is currently seeing someone he knew before going on the show but the most important take-away from the interview?
Just because his mum does his washing, does not mean he is a mummy's boy.
Love Married At First Sight? So do we. Check out The Binge: