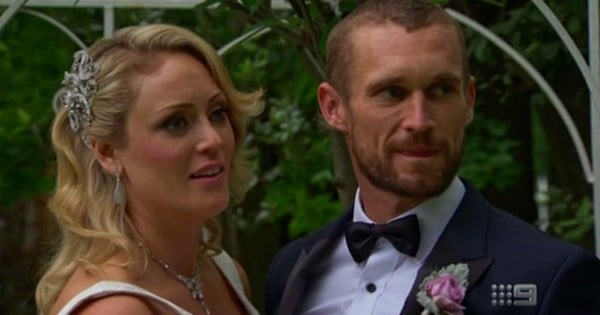 It looks like Jono Pitman from Married At First Sight may finally be putting his time on the reality show behind him.
The controversial character took to Instagram today to say he's 'moving forward'. He posted a picture of his wedding ring from the show to his 7,500 followers with the caption, "#keeporgo #whatmemories #endofacrazychapter #bringonthenext."
In the snap, which appears to be downloaded from Snapchat, Pitman is sitting in his car holding the wedding ring with an overlay of text that says, "Look what I found. Who wants it?"
Pitman's followers were quick to speculate he was going to sell the piece of jewellery for some cold, hard cash.
"Take it to cash converters and make some money off of it," one user, @ggrmi said. "Sell it on ebay," said another.