I had a realisation while watching Jo and Sean on Married At First Sight: men are kinda d*cks.
Firstly, let me just say that Jo was a delight. She was fun, bubbly and just generally awesome, and if I swung that way, I would totally want to be with her.
But despite her winning personality and infectious smile, which has the ability to light up a thousand rooms, Sean, 39, made it perfectly clear from the very beginning that he was not into her. Which is fine – you're not going to be attracted to every person you meet – but did he have to be such a d*ck about it?
Here's the thing, when women don't find men attractive, we're never mean to them. At the very least, we're happy to have gained a friend. Unless they're complete a**holes, and then all bets are off.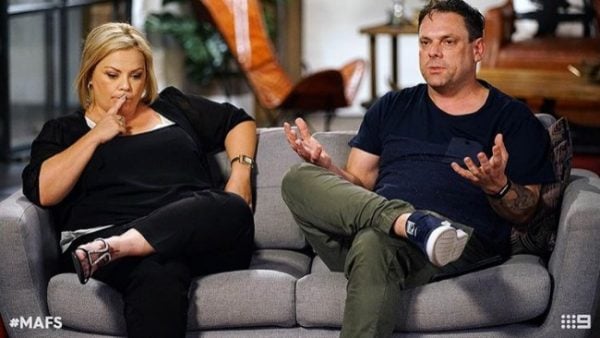 But Sean couldn't even do that. His treatment of Jo, 39, was at times just cruel and soul-destroying.
I don't know if he was holding out for Karlie Kloss to walk down that aisle, but guess what, Sean - she ain't coming.
If a guy likes you, it's obvious. They practically turn into drooling cartoon characters around you. But they make it just as obvious if they don't like you, too.
And Sean wasn't the only guy on this year's Married At First Sight to treat his partner badly. Mat did it to Alycia and Justin did it to Carly, too.
Can somebody please tell me why these fully grown men went on a television show to find everlasting love if they had no intention of even giving their brides a chance?
Clearly they all had some superficial checklist and they were looking for someone who would tick all of the boxes.