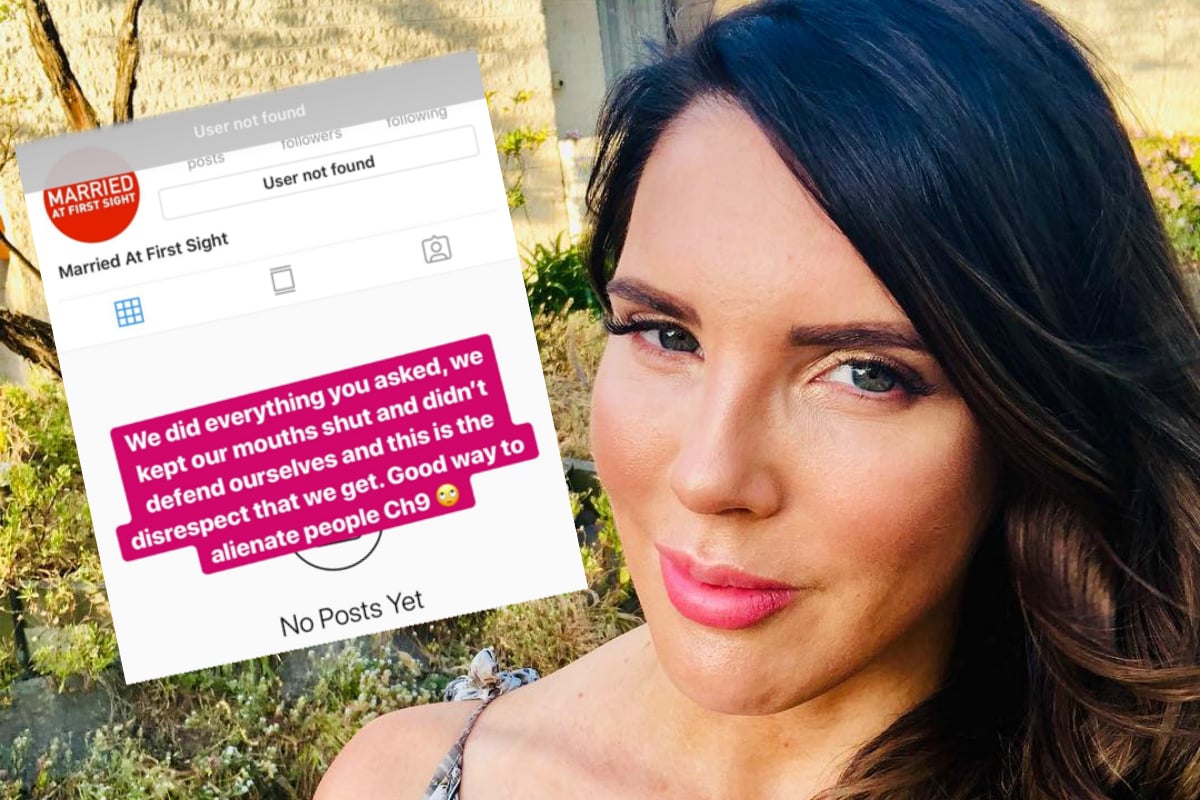 To catch up on all the Married at First Sight 2019 recaps and gossip, check out the Twins recaps, visit our MAFS hub page and join our 'Married at First Sight Lols' Facebook group. We've got you covered. 
We're weeks away from the premiere of Married At First Sight 2019, but last year's contestants are piiiiiiised.
You see, the cast of MAFS 2018 has reportedly been blocked from the Married At First Sight Australia Instagram page.
As a result, the likes of former contestants Dean Wells and Tracey Jewel won't be able to comment on the Instagram page's posts saying how the show that made them 'famous' also ruined their lives.
Some of the affected contestants have shared their feelings about being blocked from finding or commenting on the MAFS Instagram account on their own accounts, calling the Nine Network out for being "negligent" and "disrespectful".
"Since we have all been blocked from #MAFS Instagram… *sigh* such a shame after giving so much of ourselves over the past 12 months and this is the thanks we get… I know better than anyone the truth comes out eventually and given we are all still under contract and we get blocked, it's fighting fire with fire," Jewel posted on Instagram.
Fellow 2018 contestant Carly Bowyer also posted, writing, "What I've seen today is that one small thing can suck you in, bring it all back to the surface again and make you feel like crap. Not gonna lie, I got mad [about being blocked] and I've let it really bother me. Sometimes it can be hard to rise above it.. but sometimes you just have to."
She also posted a screenshot showing her account being blocked by MAFS with the caption, "We did everything you asked, we kept our mouths shut and didn't defend ourselves and this is the disrespect that we get. Good way to alienate people Ch9."