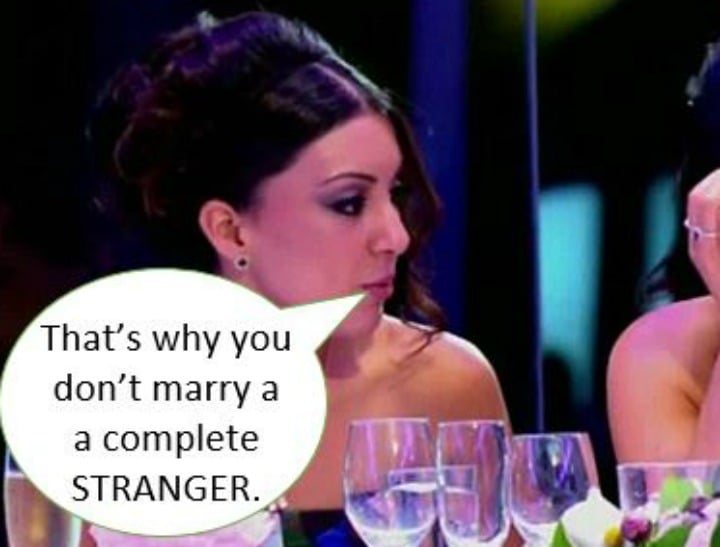 A Married at First Sight contestant has revealed the one thing that would guarantee his relationship ended in heartbreak.
Reality TV 'husband', Mark Hughes, said the marriage wouldn't last if his 'wife' didn't want children.
"I've always wanted to have kids," the 36-year-old said.
"That would be the only deal-breaker – if they were against having kids or something along those lines."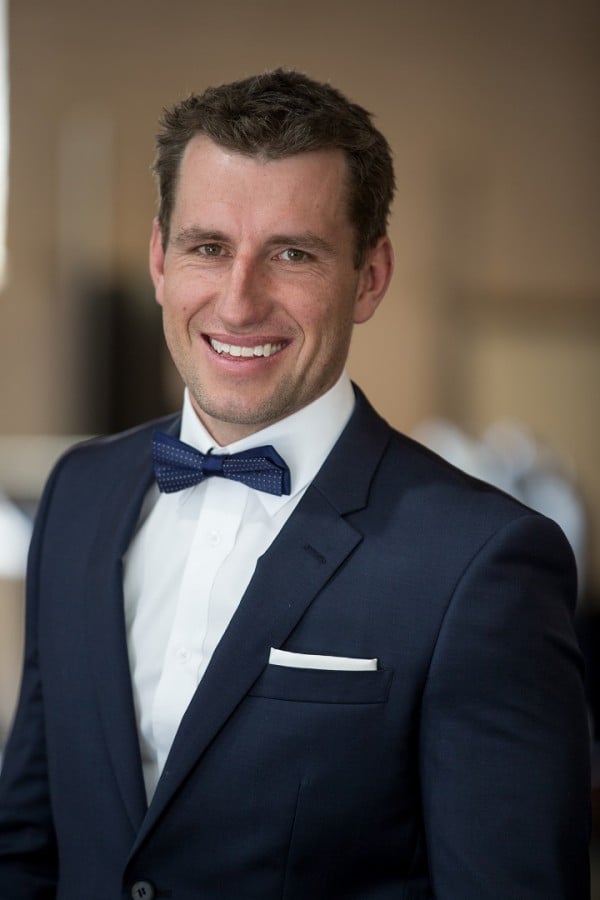 Naturally, his other great concern before the big day was that he and his bride would not be compatible.
"The only thing I was really nervous about is if she wasn't attracted to me or we didn't get along for some reason and would have made a really horrible experience."
"If we really didn't get along or there was no chemistry there and it just made it very awkward, I guess that was my biggest fear going into it."
However it seems like his fears weren't realised, with Mark saying he "totally enjoyed the experience".
"I'm actually really glad I went ahead with it."
WATCH: The preview for Season Two of Married at First Sight. Post continues after video...
Although the off-shore construction worker doesn't have a type, Mark said he was attracted to someone who was a "bit of a go-getter".
"I like someone who is obviously, driven and laid back. They're some of those things that I look for.
"Someone who is like a little bit ambitious I suppose - I find that attractive."
Time will only tell if he was paired with someone who fits the bill, but Mark said he was curious to see if the show's matchmakers knew him better than he knew himself.
"The main thing I was interested in was who they would match me up with; whether they would pick someone that I would have picked."
Mark had been single for two years before signing up for the show, but hadn't considered applying until his sister Jodi pushed him to.
"I sort of didn't give it too much thought. Then I thought 'why not? I don't have anything to lose out of it'."
"I 100 percent wouldn't have done it if Jodi hadn't have prompted me."
Mark, who lives in regional Victoria, said it was a challenge to keep his involvement in the show a secret until announcing it to his closest friends and family ahead of the wedding.
"I could tell a couple of my close friends could sense that I was acting a little bit different – they knew something was up with me, but they couldn't put their finger on it.
"So when I came out and told them what was going on they were sort of like, 'oh the penny's dropped - now we know why you're acting a little bit weird'.
"There was quite a bit of shock and then a bit of laughs and then everyone was really supportive."
Mark said he was preparing to do some cringing when the first episode aired on Monday night.
"I'm not nervous, but I know there's going to be moments where I cringe and slide into my chair and go 'oh my God, I can't believe I said that'."
And if the promo is anything to go by – Mark is the one grinning "she's my wife and it's awesome" - there are happy times ahead for Mark and his TV partner.
Married at First Sight starts on Monday night, 7:30pm on Channel 9. Or you can watch the episode one right now here.