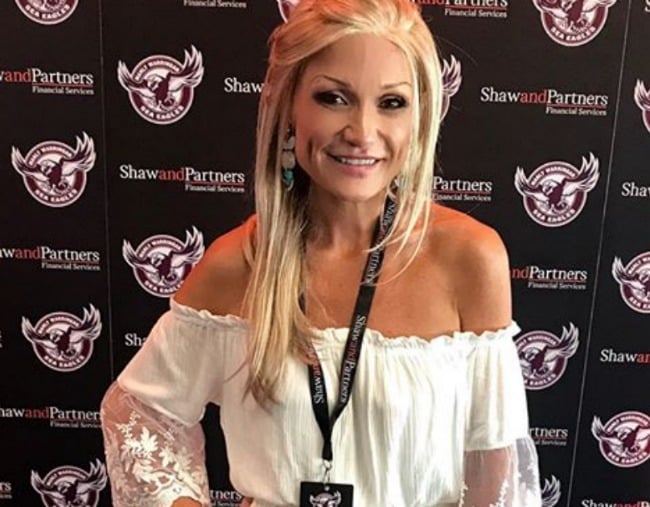 Just as filming for Married at First Sight was wrapping up, 44-year-old Gabrielle Bartlett started to sense something was very wrong.
The mum-of-one, who had previously worked as a plus-size model, noticed she had lost a significant amount of weight in a short period of time, and was entirely depleted of energy.
At a family function in January, her twin sister Kerrie took one look at her and demanded they go to the hospital.
In hindsight, Gabrielle and her family are overwhelmingly grateful for that decision.
It was discovered that the single mum had toxic shock syndrome (TSS), which she says was the result of a forgotten tampon. In the months since, she's been hospitalised five times, receiving intravenous antibiotics and fluid.
Now, trusting that the worst is behind her, Gabrielle spoken to 9Honey about the terrifying ordeal.
"I felt generally unwell in myself," she says. "The energy drop was really significant. It became more than, 'Oh gosh, I think I'm feeling a bit tired', and there was a drop in appetite and all those things."
Being a busy, single, working mum, Gabrielle was used to "soldiering on".
"Sometimes when you're in that state you're too sick to know that you're too sick," she told the publication.
Perhaps the most eye-opening part of this experience for Gabrielle, however, has been the way her weight loss has been valorised by her followers. Many of her near 80,000 fans on Instagram have complimented her on her size, assuming that the significant change to her appearance is both intentional and indicative of improved health.
"I keep thinking if I was an impressionable 14-year-old girl right now, I'd actually be quite concerned about the messages coming my way," Gabrielle told 9Honey.
"I've then gone on to clarify that I've actually been quite unwell and I am working on getting better," she said. "And then they've looked at me quite blankly and said, 'But you look great'."
In the wake of her health scare, Gabrielle says her "days of using a tampon are done". Being open about her diagnosis, she says, has led to her being "contacted by friends, family and those I do and don't know about how common it is".
According to government website Health Direct, TSS is caused by the staphylococcus aureus (staph) bacteria. This bacteria releases toxins into the bloodstream, causing shock symptoms such as diarrhoea, confusion, dizziness, vomiting, headaches and seizures.
Current evidence shows that it is bacteria, and not tampons themselves, which cause TSS, and women can lower their chance of contracting the infection by washing their hands before and after tampon use, using low absorbency tampons, and changing tampons regularly, as specified on the packaging.
It is believed toxic shock syndrome occurs in fewer that one in a million people.
You can read more about toxic shock syndrome here.