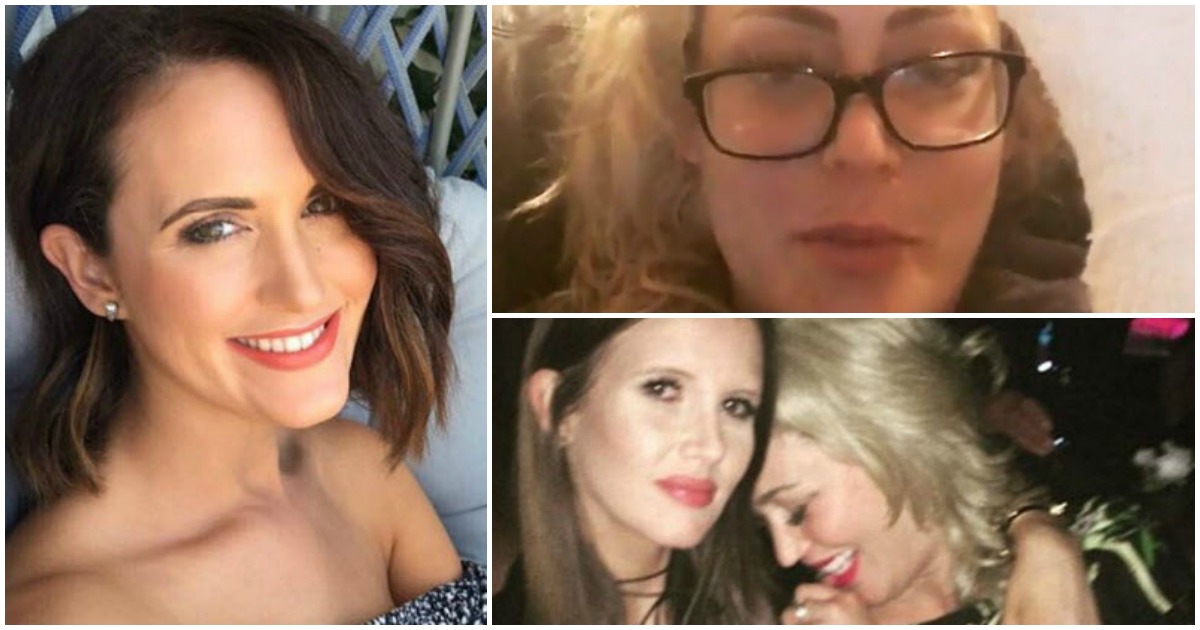 Last night's episode of Married At First Sight was the culmination of four-ish weeks of premature over-sharing, crocodile tears (geddit?), long-distance relationships and rescued bulldogs.
We watched anxiously as the couples returned to their own homes for two days away from their 'spouse'. There was a lot of talk about missing each other, empty spaces, and people-shaped holes considering these couples had only known each other for about a month.
But that's what happens when you get married on the first date.
The couples took the time to decide whether or not they wanted to continue their relationships, and in case you missed the episode (or our fabulous recap) here is a quick rundown (SPOILER ALERT):
Jono and Clare: Still absent for most of the episode. Definitely still broken up.
Simone and Xavier: Xavier wants to stay with Simone and says she's helped him grow up. Simone breaks up with Xavier in epic, over the top (and definitely rehearsed) speech because ROMANCE.
Erin and Bryce: Ignoring the giant baby shaped elephant in the room for the time being and staying together. Love is real.
Watch the greatest moment of TV history. Post continues after video...

Christie and Mark: Kept us hanging with a lot of discussion of 'different-worlds'. Decided to give the long distance thing a crack (read: each really wants the other to cave and move to their home). Lots of kissing.
At the end of last night's episode we heard from each of the contestants two months after the experiment ended, and found out things were still very much the same. The couples that had chosen to remain 'married' were still loved-up, and those that didn't, well, weren't.
But we all know social media tells the real story, so let's take a look at what the contestants have shared about life after Married At First Sight...
Xavier has been doing a lot of dining out and A-grade hair coiffing. He also hung out with his sister last week and thanked her for being there for him. Which, had we been paying attention, we probably could have taken as a sign that things hadn't worked out.
Simone had us anxiously insta-stalking with her promise of a surprise announcement at the end of the show. We turned our notifications on and everything.
Would it be a FOR REAL wedding? A baby? A MAFS spin-off show?
Sadly, no.
Simone will be launching her own beauty blog to share her "obsession with all things beautiful and bridal". While truly fabulous for her, the announcement left several fans a little deflated. Comments on the announcement included "disappointing", "boring", and "not exciting at all".
While Erin has been toying with our hearts posting ring-slips (not a euphemism) and cryptic photos on her Instagram over the past few weeks, Bryce has kept schtum.
Last night, Erin shared a photo of her and Bryce, or should we say BERIN sharing a smooch. It's great to see them looking so happy. #BerinForever.
BERIN! ???????? #berin A photo posted by Erin - Married At First Sight (@erinbateman_) on Apr 27, 2016 at 4:46am PDT
Christie and Mark appear to be firmly wedged in the love-bubble, tuning in together to watch the show last night. They even shared the exact same photo, with Christie taking the chance to thank the fans for their support. I wonder if they got as teary-eyed over themselves as we did.
Clare and Jono didn't feature too heavily in last night's episode, but did return at the end to reflect on their experience.
Jono said that while he thinks Clare is a great person, they just weren't suited. He also said that she made him feel like one of her rescue dogs. Clare suggested that perhaps Jono would have seen some self-improvement had he responded to her like one of her pooches. Zing.
Ironically, Clare has found deep and unconditional love with a new rescue pup called Ruby.
She tuned in from the couch last night, broken arm and all, sharing the love for her fellow contestants, especially Simone.
It's all over for another season. We'll be eagerly scrolling through our feeds to see how it all pans out.