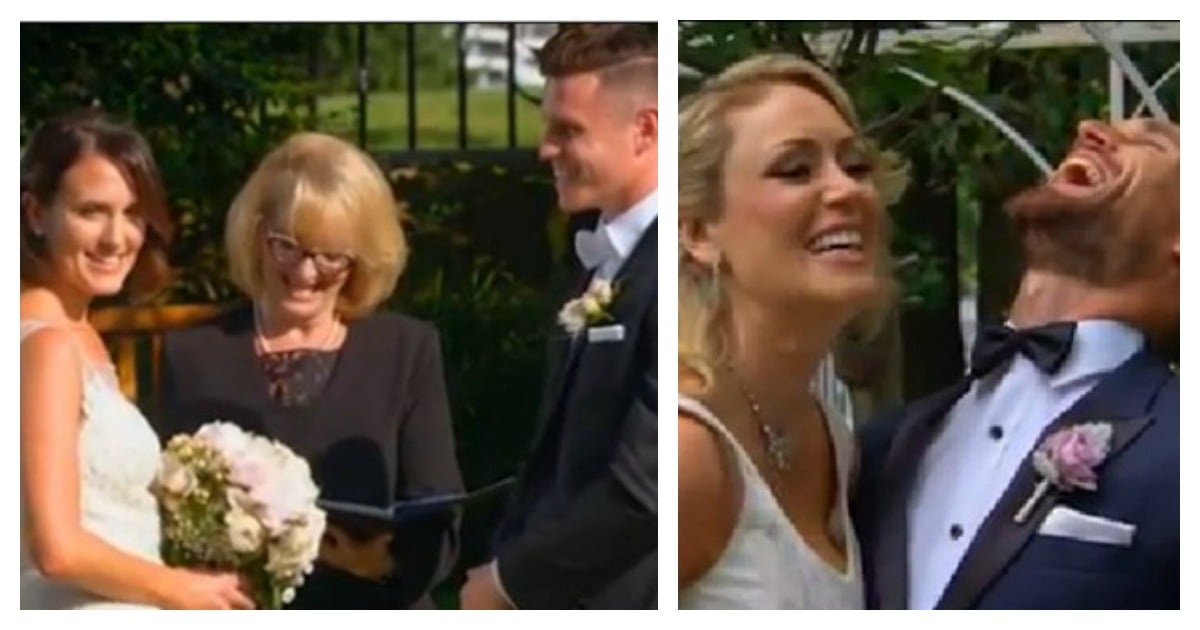 Last night, we watched four complete strangers get married to each other — not in some kind of four-way, though, this show doesn't even have a gay couple let alone experiment with polyamory.
And tonight on Married at First Sight episode two, two more couples are set to make the dubious commitment to not really marry each other on TV.
First, we follow up with Erin and Bryce, who probably definitely did it last night in their hotel room. The morning after, Erin is still in bed swigging water the way she was swigging Champers last night.
Later, once up and dressed, they present a united front, their arms linked as they assure us it's "so far, so good".
There follows a meaningful shot of Erin's discarded wedding dress in the bathroom.
Meanwhile, in Melbourne, Christie and Mark's first night together was somewhat more salubrious. Not for them hastily removed wedding dresses or empty Champagne glasses.
And despite Mark calling Christie "easy" (he meant to get along with), I'm fairly confident they didn't consummate, especially considering the impenetrable pillow fort she constructed between the two of them.