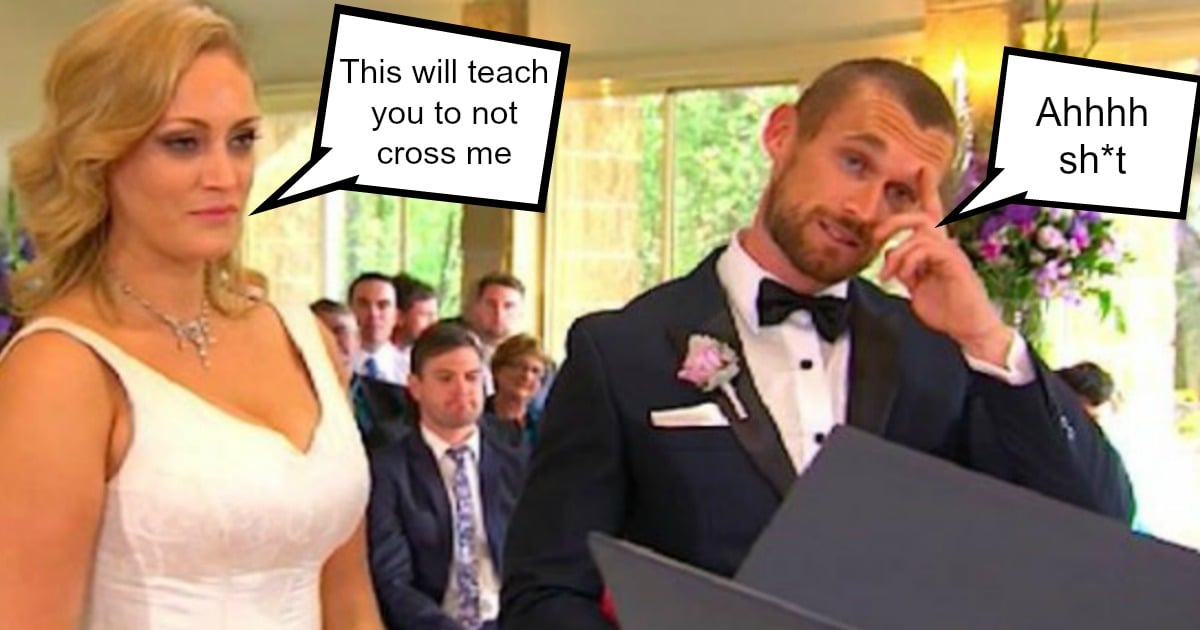 Married At First Sight's Clare Verrall and Jono She's-Not-What-I-Ordered Pitman haven't exactly remained friends after their experimental marriage breakup.
In fact, it seems the feuding we saw on our tellies has spilled out onto social media, and the swipes coming from Clare's corner are sassier and more brilliant than we could have ever imagined.
In the early hours of this morning, shortly after Australia witnessed Jono wriggle his wedding ring off, Clare took to Instagram to post the below snap. Don't recognise the book she's reading? That might be because it was written in 1913…
Captioning the snap, "Hmmm. Maybe I should have read this earlier… 'Don't argue with a stubborn husband. Drop the matter before argument leads to temper,'" it's pretty darn clear that Clare thinks Jono's attitude was a little (or a lot) outdated.
And, well, given that Jono's the guy who told a 32-year-old woman that there is never an excuse to put on weight (childbearing included), we can totally understand her frustration.
Let's remember some of those good times, shall we? Post continues after video…
Considering she had to endure petty temper tantrums in the car, while walking the dogs, on a boat and on the beach, this isn't the only time Clare has taken to ye olde interwebs to vent about her experimental husband, either.
Just last week the property management consultant posted a selfie and told fans, "I'm looking forward to my contract being up in 3 months time so I can share all that went on, rather than the highly edited versions that are shown during the 'experiment'!" which she later removed.
So, will Jono respond? Only time will tell…