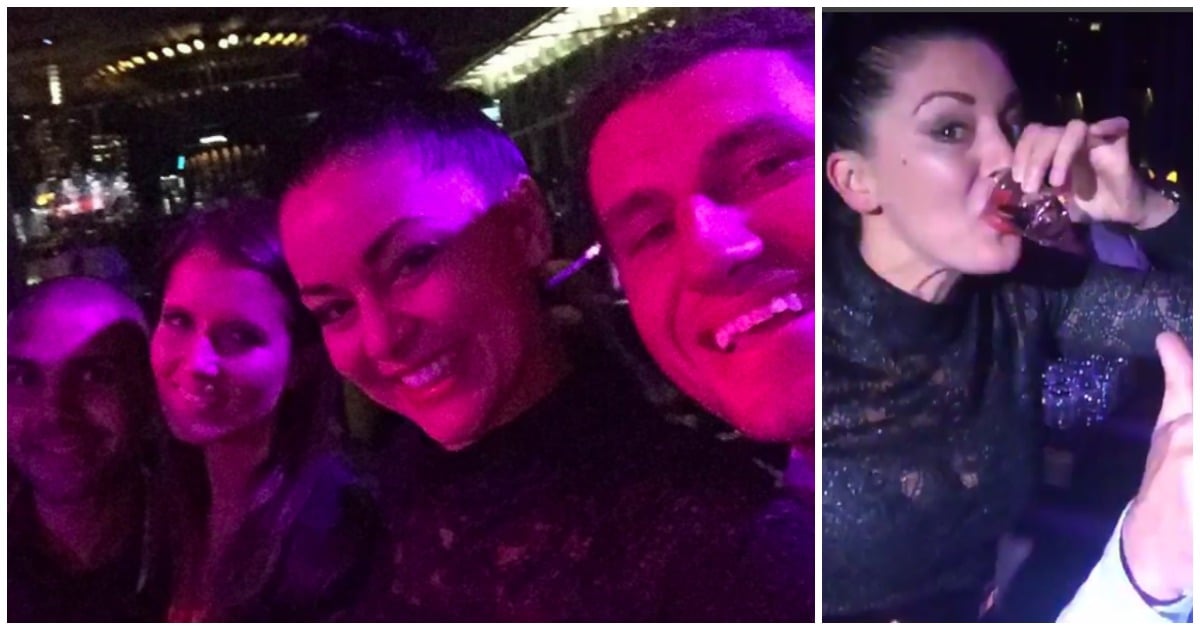 Against the odds, it seems reality TV wedlock paid off for Married At First Sight's successful couples, Mark and Christie and Erin and Bryce.
Not only did they find committed relationships, it looks like these four found a pretty great friendship, too.
With vodka shots in tow, the duos joined forces last week for a night out in Melbourne. And if Instagram is anything to go by, boy oh boy did they enjoy themselves. Sure, it was only a Wednesday night, but that minor detail wasn't about to keep these party animals down. (In other news, these guys are totally my kinda people).
The happy snaps and video that documented their big night out are equal parts adorable and hilarious. I mean, who wouldn't want to be their friends after seeing Mark and Christie belt out I Wanna Dance With Somebody? Exactly. No one. Because despite their mediocre singing they are basically perfect and I desperately want them to adopt me as their first child.
I also really appreciate Christie's captions which doubled as Public Service Announcements, in particular: "Patron is bad for you".
While Christie and Mark have spent the majority of their time in Melbourne since the show wrapped up, Christie wants to get Mark to her home city of Sydney more often.
The distance that stands between them, with Mark living an eight hour trip away in rural Victoria, put the most strain on their relationship in its early days. Of their unique arrangement, the pair appeared on the Today Extra show earlier this month to explain it's become "a little bit of a Mexican standoff."
We're stoked to see the MAFS couples enjoying themselves.
Watch Mark and Christie appear on the Today Show earlier this year.