There was Sam Armytage's granny panties, The Block's Suzie Taylor dancing topless on a boat, Georgia Love's "thunder thighs".
Now, another famous woman is being hauled across the headlines in an attempt to shame and degrade her while satisfying our voyeuristic pleasure and a news site's need for clicks.
Cheryl Maitland, a 25-year-old contestant on experimental matchmaking show Married at First Sight has only been on our screens a few weeks, but already she's become one of the tabloids' favourite targets.
They've dug and turned this fresh earth, looking to see what she may have buried. This is what they've managed come up with:
"Who would have recognised her at first sight? Pictures of MAFS Cheryl Maitland show how she looked VERY different even a couple of years ago." (Yes, that's a story about how her face has changed.)
"MAFS's most shocking scandal: The explosive video Cheryl didn't want the world to see." (A story about how once, "several years ago", she seemingly took drugs.)
Earlier this month another news outlet 'outed' the Scottish-born woman as a former topless waitress.
"Reality TV contestant's raunchy past", the headline read.
"Seriously where do these casting agents go scouting? Kittens?" the writer asked.
There was a not-so-subtle suggestion that there's something fundamentally wrong, even immoral, about her previous choice of work. That it's something for which she should feel embarrassed.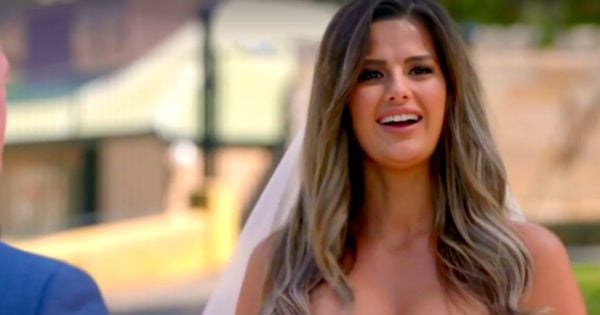 Of course, she doesn't. In response to the story, Maitland confirmed the accusation, saying part of her life is now "well and truly in my past".
"My focus now is maintaining a loving and healthy relationship and my career in the beauty industry," she said.
But still the 'gotcha' theme continues, because surely she must be mortified that the nation knows her dirty little secret, right?
As the story says, 'topless waitress' is a little "at odds" with the profession Maitland gave both Channel 9 producers and her new on-screen husband. She gave them the impression she was 'a hair salon manager'. You know, because she is. She works for her sister's salon on the Gold Coast.
Do we expect the show to include her entire resume every time her name appears at the bottom of the screen? I means, perhaps she did some babysitting as a teenager that we don't know about?