Charlene – also known as Married At First Sight's no-nonsense sass queen – let Dean, 39, have it on Wednesday night's episode, and for a good reason. The show's resident bad boy had initiated a conversation with the other blokes, where he asked them all which of the other girls they'd like to, er, copulate with.
Charming as usual, Dean.
Charlene's partner Patrick, 34, was there when the conversation broke out, but after quickly deciding he was uncomfortable with the topic at hand, he excused himself and went home… like all the other men should have done.
"It just made me really embarrassed to be associated with this group of guys," he later told A Current Affair.
Clearly he told Charlene about what had transpired, because in addition to being a dream, he is a decent human being, and she decided she was having none of that.
The 33-year-old confronted the boys at the dinner party, and that's when things got really heated, with Charlene telling one of the perps to "pipe down, Chachi."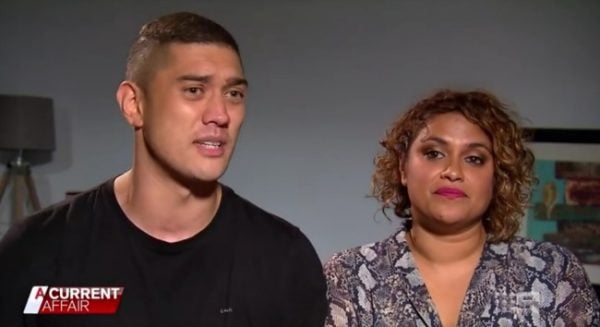 "I just let them have it... Let them know what I thought," she said on A Current Affair.
Despite the drama it caused, Charlene said she had no regrets about speaking her mind - even though the boys might not have liked what they heard.
"Once again I am the bad guy... I am always the bad guy," she said.