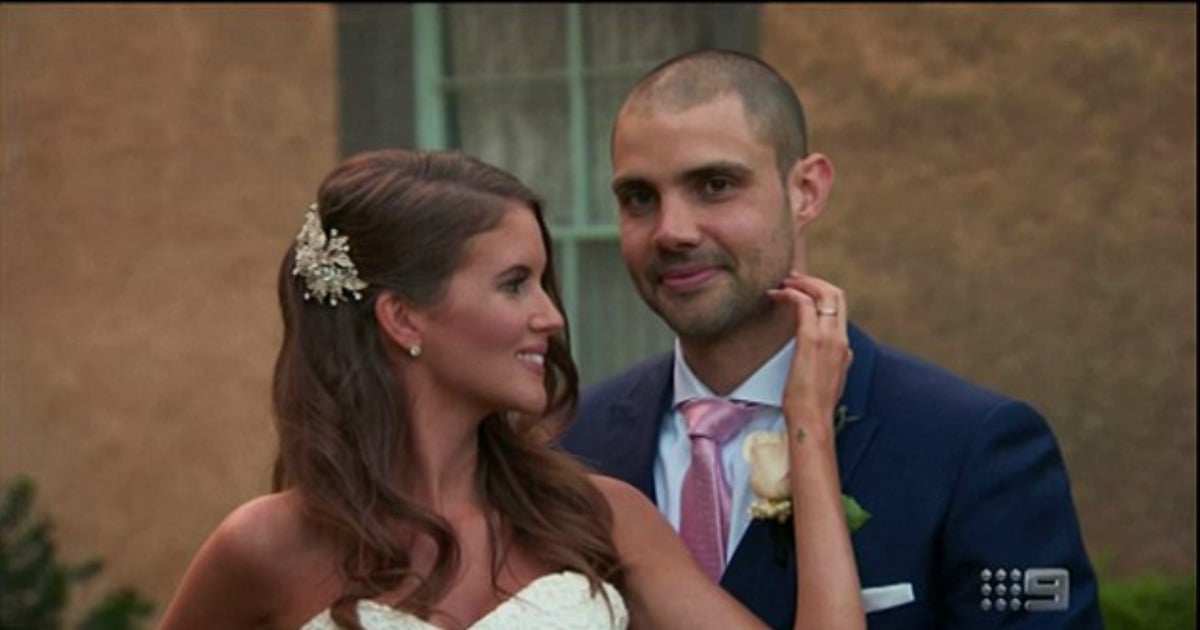 It's not surprising the Married At First Sight contestants were a bit nervy about the prospect of wedding a complete stranger. I mean, shacking up with someone you've never met for the sake of faux matrimony doesn't exactly scream "relaxing vay-cay", now does it?
Well, it turns out reality-TV-groom Bryce was so anxiety-ridden before his nuptials that he was moved to a "panic room" by the show's producers.
Speaking to Lisa Wilkinson and Karl Stefanovic on the Today Show this morning, the 31-year-old business analyst explained that despite being portrayed as the calmer of the pair, he was anything but relaxed on his wedding day.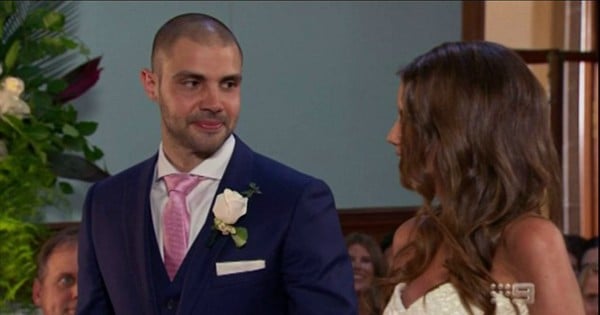 "I was really relaxed until the wedding day and then I was really panicking and anxious on the wedding day itself," he told the hosts. "They put me in a panic room."
But upon turning around and seeing his beautiful bride-to-be walking down the aisle, Bryce's wedding jitters were a distant memory.
"You know that wasn't hard as soon as I saw Erin turn down the aisle. She looked beautiful so that's a good start."
The chemistry between the couple was instantaneous, which came to the relief of both his and Erin's loved ones.
"I think that's really important for every relationship. I think that's a reservation everyone had, [they wondered] are you going to have that spark straight away?... It's really good if when you see them straight away that there is that spark there."
Watch a snippet of Bryce and Erin on the Today Show below. Post continues after video...
The reality of the day differed slightly from what viewers saw on last Monday night's premiere episode, where Erin was depicted as highly anxious and Bryce was shown to be calm and collected.
On the day of her wedding, Erin told producers, "I don't want to go," before questioning "What the **** have I done?"
Erin appeared on The Kyle and Jackie O show last week to discuss her own pre-wedding concerns.
"I think you can tell from the show that I was quite worked up [about meeting Bryce]," she told Kyle and Jackie O. "And as soon as I met him I was a lot more calm."
Initially keeping schtum, Erin was very complimentary of her new "husband".
"I do believe he was a good pick [for me]. I think the experts did a really good job," she said.
In tonight's episode, viewers will be able to see how the couple's romantic honeymoon played out.
Would you consider appearing on a show like Married At First Sight?
Love your TV? Our podcast "The Binge" will become your latest obsession.