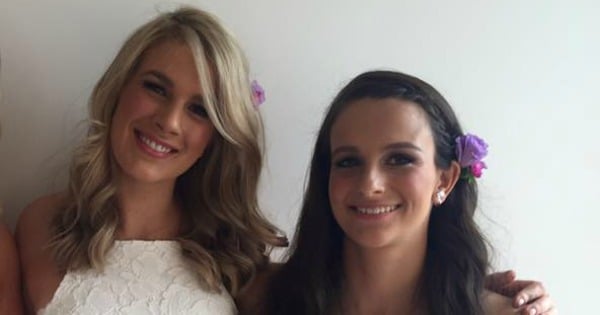 My sister's wedding on Saturday was everything a country wedding should be.
The groom painstakingly created half the venue with his bare hands. The speeches were heartfelt. The bright flowers and festoon lighting looked striking against the long, red driveway, and the guests danced under the stars until dawn.
I knew the whole event would be spectacular, and it was. But there was one unexpected moment of beauty at my sister's wedding that bought me to tears.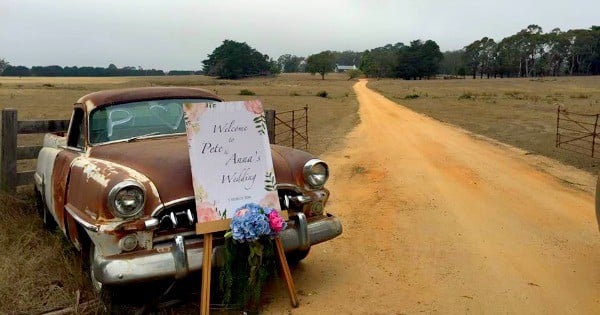 It was 20 minutes before the ceremony, and my sister Anna had been tightly zipped into her Hollywood-style, one-shouldered gown.
The photographer, thrilled to have such a stunning subject (in an unfair genetic win, my sister is a lawyer who looks like a svelte Kim Kardashian) prepared to capture the moment my father first saw his daughter as a bride.
It was to be the "big reveal": an intimate family moment caught on camera, before the traditional father-and-daughter walk down the aisle.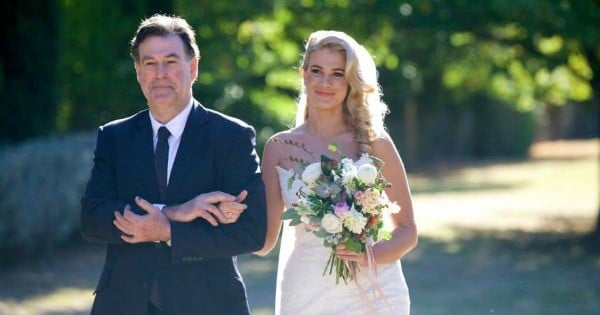 I found my dad outside the bridal suite, nervously awaiting the photographer's instruction to enter. He was misty-eyed and pensive.
I gave him a hug, understanding how emotional it must be to see your eldest daughter in a white gown. "Are you excited? are you feeling proud?" I asked.
His response was: "Yes, but I hope I get to do this for Lola one day."
Lola is my youngest sister. My 22-year-old lesbian sister who, along with her girlfriend Katie, had been running around all morning setting up flowers and decorating tables.
Thanklessly and cheerfully, Lola and Katie had shipped boxes of wedding supplies from Melbourne to rural Victoria; Katie had arranged intricate floral arrangements; Lola had hand-cut the confetti.
Under current Australian law, Lola will not be able to marry the woman that she loves when the time comes. And that harsh truth was at the fore of dad's mind in the preparations for his oldest daughter's wedding.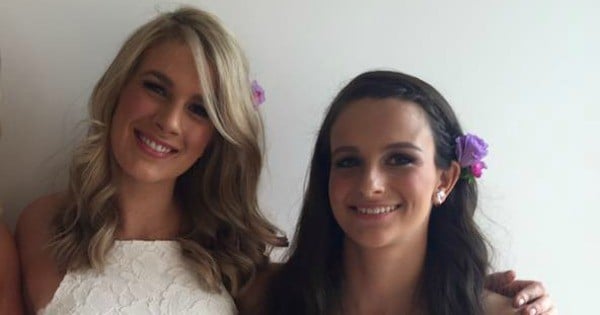 Within a few seconds of our conversation outside the bridal suite, my dad had been summoned by the photographer to complete his father-of-the-bride duties. He proudly walked my older sister down the aisle. The ceremony proceeded joyfully.
There was just one moment, when the celebrant paused to acknowledge the bride and groom's support of same-sex marriage, when I thought again about what dad had said. The guests broke into spontaneous applause for a few seconds, and as I glanced over at Lola I saw a small tear catch in the light on her smooth, freckled cheek.
Then the celebrant uttered those legally necessary words about "the union of a man and a woman, to the exclusion of all others" — and a chill of injustice lighting-bolted through me.
I know I am not the only one who felt it.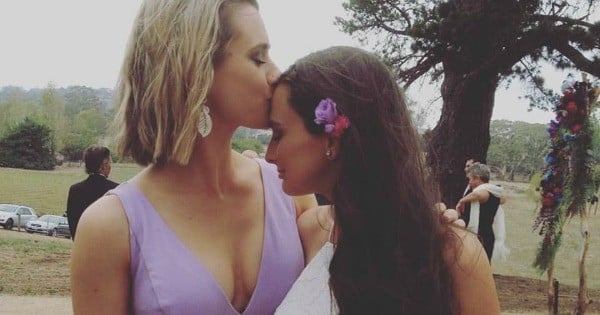 As the Australian government ties itself up in knots again this week debating a plebiscite on same-sex marriage, hundreds of thousands of Australians continue to be denied a basic right. Young, contributing members of society like my sister Lola — a teacher — and her girlfriend — a paediatric nurse — are denied the ability to plan their future with the person they love.
There is no need for a $160 million plebiscite on same-sex marriage. We already know that the vast majority of Australians now support marriage equality.
And if my father can instinctively grasp the injustice of denying Lola the legal right to love who she chooses, then so can Malcolm Turnbull and the other 60-something-year-old white men in power.
My older sister's wedding was a spectacular celebration of love.
It's only fair that, one day, my younger sister's is too.