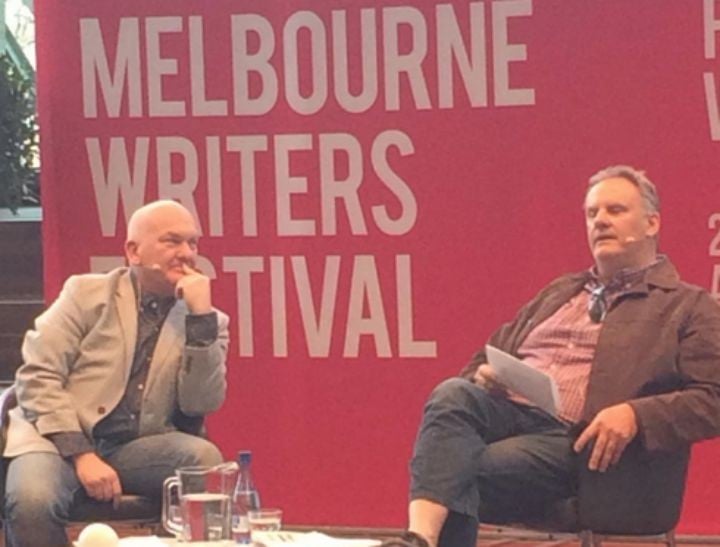 "Latham is free to speak. But what Latham's supporters seem to forget is that Latham isn't that interested in having that right extended to others."
In the wake of Mark Latham's performance at the Melbourne Writers' Festival, a number of journalists and public figures have come out in defence of the former ALP leader. They are careful not to defend his behaviour, but are focused on his right to have a voice and to air his views. Having resigned from his Financial Review column last week, they express concern that a powerful voice has been silenced.
The people defending Latham aren't particularly concerned about the content of his opinions – just his right to share them.
This has been Latham's own refrain over the years. His recent complaint is that a largely female political elite has been trying to shut him down. This is presumably because many women have criticised the views he has expressed in his weekly column in the AFR, and in one case commenced legal action against him for personal defamation. (Of course, the women who have criticised him have tended to be women he has criticised in his commentary, but we can put that aside for the moment.)
In short: Latham says "rich girls" and "left-wing feminists" are trying to silence him.
But the truth is, Mark Latham has been trying to silence women for years with insults and personal attacks. I saw that up close on the weekend.
Eight years ago, I wrote a column in which I called Mark Latham a "stay at home psycho". I have done a bit of a Google search and can't find the column but I do recall writing that. It was a mistake. It was a throwaway insult and that kind of name calling should play no role in public discussion.
Watch some of Mark Latham's controversial session at the Melbourne Writers Festival. Post continues below. 
Over the weekend, Mark and I were both guests at The Melbourne Writers Festival and like many festival speakers, we were staying at the same hotel. Very early on Sunday morning, I went down to get a coffee and hot chocolates for my daughter and goddaughter who were staying with me. Mark was at the café getting cappuccinos. I saw him and thought, I'll just pretend I didn't see him. I figured after the wide condemnation of his session at the Festival the day before, he'd want to be left in peace to enjoy a beautiful Melbourne day.