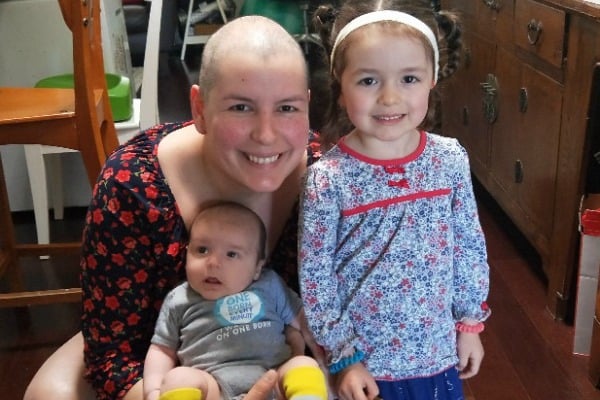 Sitting in the birthing suite at Sydney's Westmead Hospital, Marisa pulls chunks of hair out of her head. They're big chunks too, but it doesn't dampen her mood.
"Do you have any requests for your birth?" a midwife asks. "I dunno, a martini?" she replies before letting out an infectious cackle.
Twenty four weeks into her pregnancy with son Alejandro, the 35-year-old was diagnosed with Hodgkin's lymphoma and had to start chemotherapy immediately.
Meet Marisa and husband Daniel, they're on One Born Every Minute tonight. Post continues after video.
Seeing the second time mum dancing in her hospital gown while telling the midwives "It's more fun when you're happy", it's easy to forget Marisa is feeling pretty ordinary.
While preparing for the birth of her son, Marisa discovered a lump on her neck which turned out to be two big tumours.
"As a mum having a baby in my tummy everything passes through him. I was very concerned more for him than for me," she told One Born Every Minute.
"I was feeling guilty, how can I do this to him? But I realised we are like a team, we have to work together, " she said.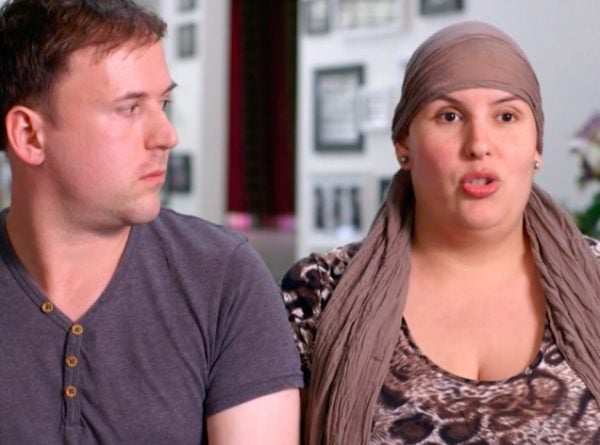 The main thing midwives were worried about during Marisa's birth was the risk of infection. She couldn't have a caesarean section because the procedure came with too many variables that could lead to infection.